Customer Service, Request Documents, File Claims and Make Payments
Report a claim, request a policy change, inquire about a policy and more. Our customer care center is dedicated to extend our service to our customers 24 hours a day, 7 days a week. Your time is valuable, and we our committed to providing our customers the resources to tend to their insurance needs at their convenience.
Business Insurance Boca Raton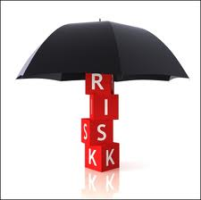 Business insurance is a risk management tool that enables businesses to transfer the risk of a loss to an insurance company. By paying a relatively small premium to the insurance company, the business can protect itself against the possibility of sustaining a much larger financial loss.
All businesses need to insure against risks—such as fire, theft, natural disaster, legal liability, automobile accidents, and the death or disability of key employees—but it is especially important for small businesses.
Oftentimes, the life savings of the small business owner are tied up in the company, so the owner must take steps to protect his or her family from the financial consequences of events that could possiby disrupt operations, reduce profits, or possibly even cause the business to go bankrupt.
Business Insurance can help a small business be successful by reducing the uncertainties under which it operates. It places the economic burden of risk elsewhere so that business owners and managers can focus their attention on running the business. In addition, the premiums paid for many types of insurance are considered tax deductible business expenses.
For a business many different types of insurance exist, including property insurance, liability, commercial auto, workers compensation, group health, life, disability income, "key man" insurance and others.
Need a Certificate?
Regardless of what type of Business Insurance your in need of, our Boca Raton Business Insurance Specialists will help you find the business insurance that's right for you.
Below are some of the more common types of coverage available, however this is not a complete list and, as always, we recommend you contact us to thoroughly review the needs of your business.
At The Sena Group Our Boca Raton Business Insurance Specialists are standing by right now to ensure your business gets the right Business Insurance coverage for your needs.
Business Insurance Boca Raton
Property & Liability Insurance
Business Interruption
Excess Liability
Commercial Umbrella
Commercial Vehicle Insurance
Fleet Commercial Automobile
Garage Automobile
Non-Owned Automobile
Professional Liability
Errors & Omissions Liability
Directors and Officers Liability
Pollution Liability
Marine Liability
Miscellaneous Commercial Insurance
Ocean Marine / Hull & Cargo
Boiler & Machinery
Crime
Libel & Slander
Special Event
Disability Insurance
Funding of Buy-Sell Agreements
Key Man Coverage
Group Benefits
Miscellaneous Commercial Insurance
Business Insurance FAQs
State Dept. of Motor Vehicles
Click on the below picture of our office for a virtual tour!