Customer Service, Request Documents, File Claims and Make Payments
Report a claim, request a policy change, inquire about a policy and more. Our customer care center is dedicated to extend our service to our customers 24 hours a day, 7 days a week. Your time is valuable, and we our committed to providing our customers the resources to tend to their insurance needs at their convenience.
Pompano Beach Home Insurance Specialist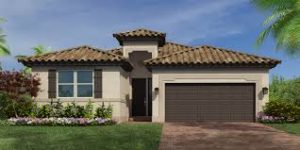 Home Insurance Pompano Beach | Home Owners Insurance is one of the most important ways to protect your home in the event of a disaster. It protects you against losses that you cannot afford to rebuild on your own. A homeowner's insurance policy protects the dwelling or building and also your personal property within the building. Not only does it protect your property, but is also includes liability coverage. If you carry a mortgage on your property, most mortgage companies require that you carry this coverage to protect your property in the event of a loss or disaster.
Home Insurance Pompano Beach
There are many different types of Homeowner's policies to fit each individual's needs. Here are some examples of home insurance policies:
HO3/Special Form Homeowner Policy
This is one of the most common types of policies that is used for most single family homes. It is the most comprehensive types of homeowner's policies.
HO4/Renter's Policy

This type of insurance is for Renters/Tenants. It can cover personal property and liability coverage.
HO6/Condominium Policy
An Ho6 policy covers a person who owns a condominium. The coverages can vary depending on the person's needs. It can include personal property and liability coverage.
Homeowners Insurance Pompano Beach
190 Glades Road Suite C,
Boca Raton, FL 33432
561-391-4661
Click on the below picture of our office for a virtual tour!