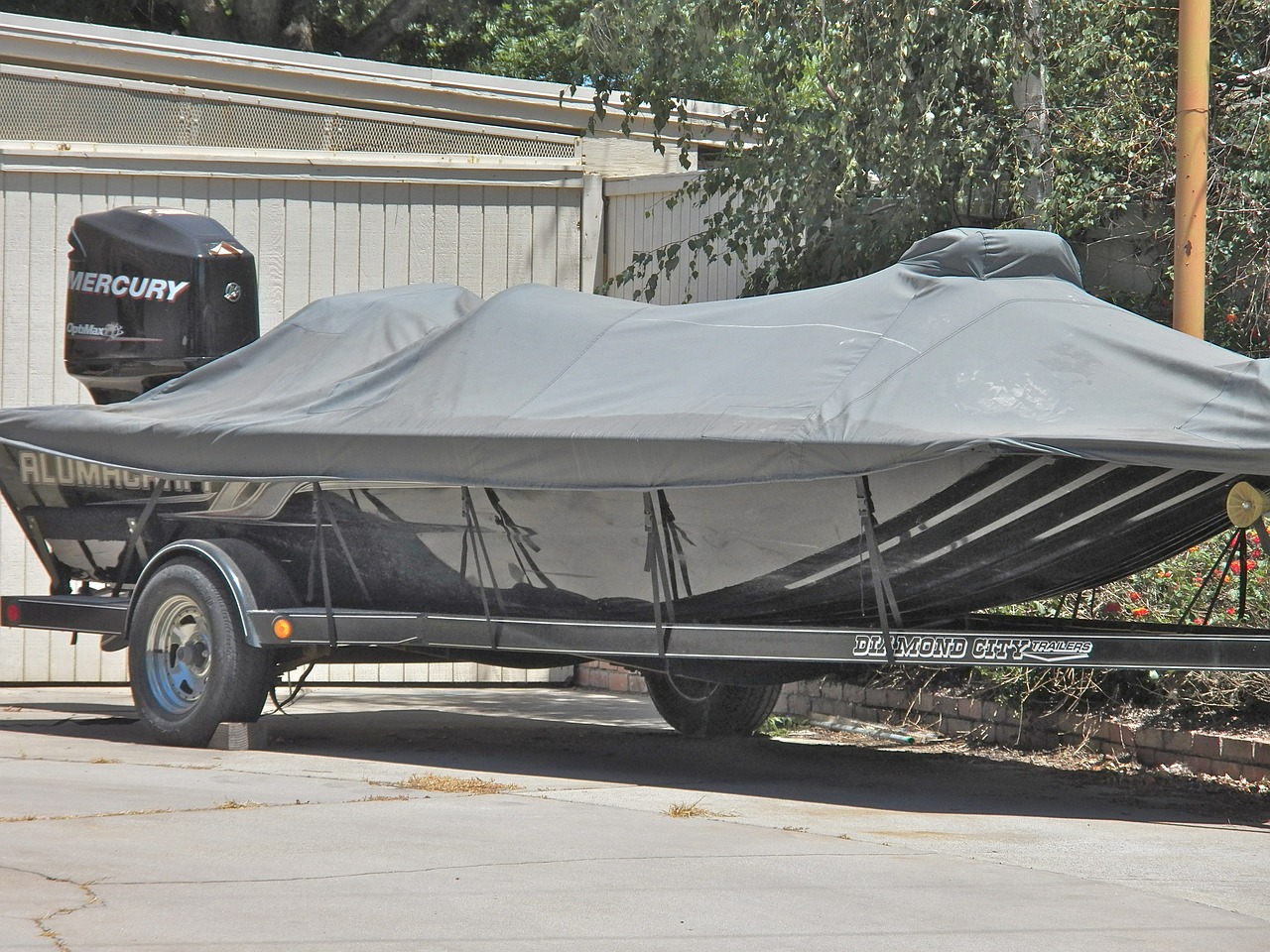 Separate Insurance For Your Boat Trailer?  Yep, That Really Is A Thing
The extensive waterways of South Florida make it easy for both residents and visitors to explore the area by boat.  If you are planning on investing in a boat of your own, you will need to consider where you are going to store it and how you are going to transport it to and from the water's edge.
If your boat will be kept at home when it is not in the water, you will need to purchase a suitable trailer that can be attached to your vehicle for safe transportation.  Like everything else that travels on the highway, your boat trailer will need to be insured and there are various type son cove you can choose to protect it.
The kind of insurance you need for your trailer will depend on the kidney cover you are looking for.  Most auto insurance products will cover you for liability insurance if you are planning on using the insured vehicle to pull a trailer.  This means that should your trailer cause damage to surrounding vehicles or property, or cause bodily injury, you will be covered by that same insurance as your vehicle is.
If, however, you want to replace or repair the damage to your trailer or your boat as a result of an accident involving your trailer, you will need to purchase a separate trailer insurance policy that offers the following:
Comprehensive Coverage
A fully comprehensive trailer insurance product will entitle you to coverage and compensation if your trailer is damaged or destroyed as a result of fire, vandalism, theft or severe weather.
Collision Insurance
Should the worst happen, this type of cover will help you to finance the cost of repairs to both your boat and trailer if they become damaged or destroyed in a road traffic collision?
Contents Insurance
If your trailer is transporting a boat that also contains personal or high-value items, you should consider taking out extra coverage that will help to protect those items in the unlikely event that they too, become damaged.
Insurance Against Legal Costs
If something does happen to your trailer, or it is involved in an accident that causes damage to other people or property, you could be sued.  Look for coverage that provides aid for legal defense and court fees, as these types of claims can take a long time be resolved. Knowing that you will be directly assisted or reimbursed can help to relieve the stress of any drawn-out court proceedings.
Boat Trailer Insurance In Florida
Here in Florida, seeing boats being carried on trailers is an everyday occurrence.  Seeing a road traffic accident that involves one, however, is less common.  Just because you don't hear about them every day, does not mean you should not protect yourself against it.
Trailers can carry very heavy objects for long distances and at high speeds. Just a small driver miscalculation or piece of debris on the road can have potentially devastating effects on other road users and yourselves.  You could be facing a large amount of expenditure to repair or replace your boat or trailer.
Speak to us today at The Sena Group to find out how we can help you to find the right boat trailer insurance to suit your needs.  Our agents are waiting to take your call at 561-391-4661.
For more information about how The Sena Group can help you with any
of your insurance needs, please contact us at 561-391-4661.
We can be found on Social Media at the following links.
The Sena Group
6501 Congress Ave., Ste. 100
Boca Raton, FL 33487
561-391-4661