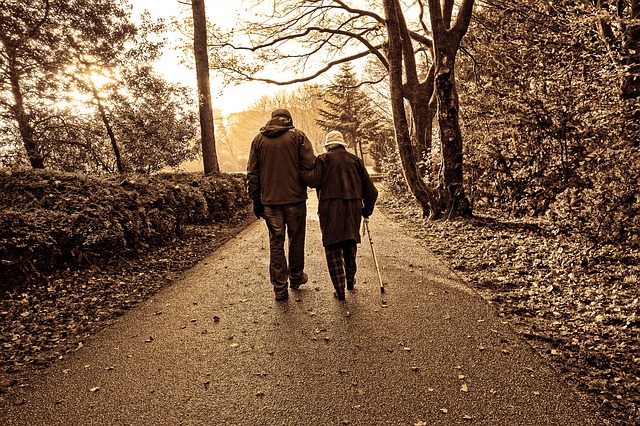 If you qualify for long term care as the result of an illness or disability, long term care insurance could be there to reimburse you some or all of the costs involved in your ongoing care.
How Does Long Term Care Insurance Work?
Unlike regular health insurance, long-term care insurance provides coverage for services that assist in your day to day living when you are unable to cope on your own.  This could include routine daily activities such as bathing, dressing or getting in and out of bed.  If you have a chronic medical condition that sees you needing assistance as you deteriorate, long-term care insurance will cover the costs of the assistance that you so desperately need, whether you are:
In your own home
In a nursing home
In an assisted living facility
In an adult day care center
This type of insurance should be purchased before the onset or diagnosis of any long-term conditions. While you may not be able to see into the future to know if you will suffer from a degenerative condition, long-term care insurance is usually purchased by individuals in their 50's and 60's whose thoughts turn to how they will be able to cover the costs of long-term care should they need it.
Why You Should Consider Investing In Long Term Care Insurance
It is a known statistic that we are living far longer these days than any previous generation has.  This, in turn, means that there are more old aged individuals living with chronic conditions than ever before.
Because your regular health insurance will not cover long term care, and Medicare cover is extremely limited, knowing that you will able to afford the help you need is vital to ensuring your ongoing peace of mind.
There are also two further key reasons why long-term care insurance should be considered:
Long-term care costs can very quickly eat into your retirement savings. Protect them by leaning on your long-term care insurance product
Long term care insurance gives you options. Having access to funds allows you to finance better quality care and find services that suit your needs exactly.
How Much Does Long Term Care Insurance Cost?
As with all health-related insurance products, the cost to the insured individual will depend upon their circumstances.  Important key facts include:
Your current age and health – the older you are, or the sicker you are, the more it will cost you. Women also usually have to pay slightly more as they are known to live longer and therefore more likely to make long term insurance claims.
Your marital status – single people will be more reliant on external, paid-for assistance than those with a spouse at home to help care for them.
The amount of coverage you require – if you need full-time care, or are looking for high-end service, you will pay more for your insurance coverage.
The insurance company you choose to use – as with all insurance coverage, prices will vary from one carrier to another. You should compare a selection of quotes before you commit.
How Do I Buy Long Term Care Insurance?
Before you are accepted onto any plan, you will need to provide your agent or insurance company with a significant amount of relevant information.  This could include answers to in-depth medical questions, access to your medical records and a face-to-face or telephone interview.
Most long-term care policies will find you eligible for benefits if you are unable to undertake at least two out of six "activities of daily living" or ADL's, or if you suffer from dementia or other form of cognitive impairment.
Long Term Care Insurance Form The Sena Group
If you would like to find out more about long term care insurance, speak to our helpful and respectful agents today at 561-391-4661 today.
For more information about how The Sena Group can help you with any
of your insurance needs, please contact us at 561-391-4661.
We can be found on Social Media at the following links.
The Sena Group
6501 Congress Ave., Ste. 100
Boca Raton, FL 33487