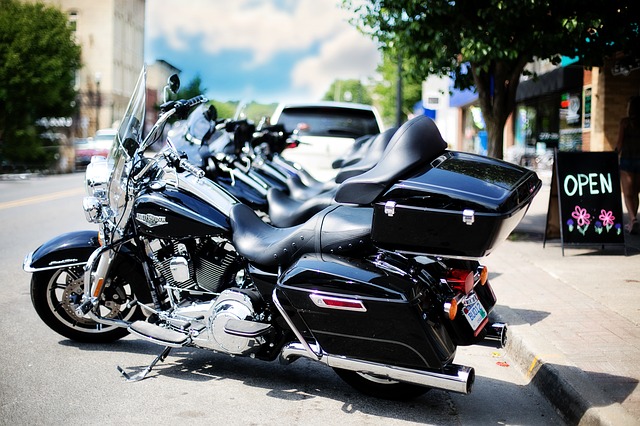 Do You Need to Take A Motorcycle Safety Course Here in Florida?
If you are thinking of riding any two or three-wheeled vehicle with an engine of more than 50cc here in Florida, you are required to have a motorcycle endorsement on your driver's license. Since 2008 Florida has required all new endorsements to be earned by taking a rider safety training course.  Usually, the MSF Basic Rider Course will suffice, but some riders like to take further training to improve the way they ride and ensure their ongoing safety on the road.
What Is the MSF Basic Rider Course?
The MSF Basic Rider Course is designed for beginning riders of all ages. Available to motorbike riders since 1974, over 8 million motorcyclists have benefitted from learning about the operation of basic controls and how to become a safe and responsible driver using the course.
By combining an online eCourse and classroom style instruction, as well as a further riding exercise in an off-road environment, the MSF Basic Rider Course prepares riders for life on the open road.
Once you have successfully completed the course, you can apply to have the endorsement added to your driver license.
How Much Does the Course Cost?
Each school that offers the course charges differently.  The average cost for the course is between $99 to $300, with different courses offering different additions to the basic tuition.  Some courses will include the cost of higher prices for helmets, gloves, boots and even bikes and scooters, while others may not. Be sure you know what is included and what isn't before you commit to any course provider.
What Does the Course Cover?
The course will provide you with the knowledge you need to ride your motorcycle safely on public roads and will include tuition on:
basic motorcycle operation
effective breaking techniques
turning skills
obstacle avoidance
straight-line riding
swerving and shifting
Courses for More Experienced Riders
If you already have your endorsement but want to improve your riding skills there are other courses you can take here in Florida, including:
The Basic Bike-Bonding RiderCourse® (BBBRC)
The Ultimate Bike Bonding RiderCourse® (UBBRC)
Basic RiderCourse® (BRC2)
Basic RiderCourse 2 updated® (BRC2u)
The Advanced RiderCourse® (ARC)
The Returning Rider Basic RiderCourse® (RRBRC)
While all of these can help to improve a rider's skill set, experience on the roads is the best way to become a safe and considerate motorbike rider anywhere in the USA.
Will an Advanced Motorcycle Course Lower My Insurance in Florida?
While every insurance quote is based upon the unique circumstances and riding history of the individual, some insurance providers to look more favorably upon those who have undertaken further motorcycle training.
This is because being a safer rider could lessen your insurance company's risk of having to pay out a claim. For that reason alone, insurance companies often offer discounts (often between 10% and 15%) to riders who complete an approved motorcycle safety course.
Being a safer motorcycle rider also makes you less likely to:
Have an accident.
become injured or injure other people
Damage your motorcycle or damage anyone else's motorcycle or vehicle or
Incur hefty fines for traffic violations.
Motorcycle Insurance from the Sena Group
Let the experts here at the Sena Group take the stress out of motorcycle insurance.  Speak to us today at 561-391-4661 and let us find the right coverage for you.
For more information about how The Sena Group can help you with any
of your insurance needs, please contact us at 561-391-4661.
We can be found on Social Media at the following links.
The Sena Group
6501 Congress Ave., Ste. 100
Boca Raton, FL 33487