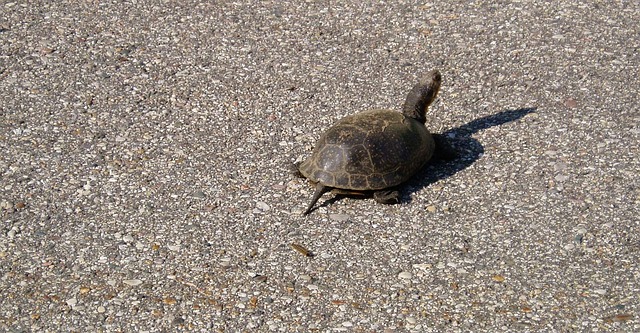 Crossing the Road! Wildlife Causing Accidents
Florida is a state rich in wildlife. On the open road, the state's wildlife can cause accidents for drivers that don't take precautions. A collision with Florida's numerous wildlife species can result in serious damage to vehicles, significant injuries, and even death. It's incumbent upon Florida drivers to ensure that their vehicle insurance covers accidents and collisions with wildlife. Not all auto insurance policies do so.
Between 725,000 and 1.5 million vehicle-wildlife accidents occur every year in the U.S. While many involve smaller animals that result in little or no damage to vehicles and no injuries to the driver, other motorists aren't so lucky. The diversity of wildlife in Florida provides a multitude of potential accidents waiting to happen.
Alligators are a common hazard, along with panthers, raccoons, turtles, and armadillos. There are also ducks, snakes, bears, and several types of deer that drivers may encounter. Even if the vehicle doesn't come into contact with wildlife, swerving to avoid live animals or road kill can result in a dangerous or deadly accident. Wildlife isn't just on back roads, either. Animals can also appear on interstate highways.
It's not just hitting an animal that can cause damage and injuries. In some instances, the animal can be flung through the windshield as a result of the crash. Vehicle-animal accidents are increasing as more drivers are on the road and wildlife move in search of mates and new sources of food and livable habitats.
Many insurance policies exclude animal-related accidents. Comprehensive coverage is an insurance option that will pay for damage to vehicles from wildlife accidents, along with fire, theft, vandalism and natural disasters. Motorists can also add collision coverage to an existing policy to cover damages resulting from situations encompassing backing into another vehicle, hitting a pothole, curb or tree, or impacting another vehicle.
When driving Florida's roadways, drivers can minimize the potential for a wildlife-related accident by keeping both hands and eyes on the road. If drivers see one animal, always assume that another may be nearby, either a mate or offspring. If a motorist sees an animal in the road or on the side, slow down. Remember that wildlife is unpredictable. They startle easily and can jump into the path of a vehicle.
For more information about how The Sena Group can help you with any
of your insurance needs, please contact us at 561-391-4661.
We can be found on Social Media at the following links.
The Sena Group
6501 Congress Ave., Ste. 100
Boca Raton, FL 33487