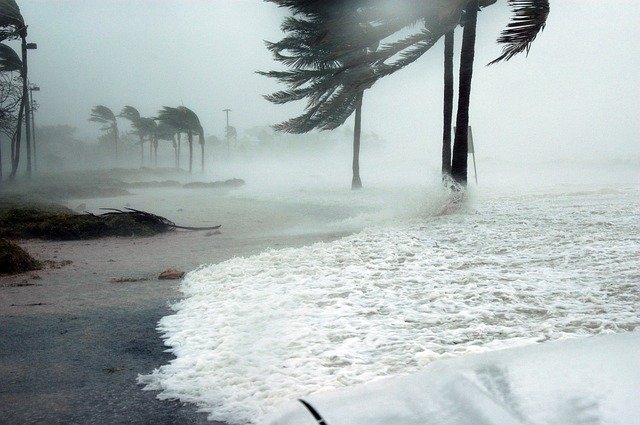 How Hurricanes Impact our Homeowner's Insurance
Homeowner's insurance in Florida has been called many things ranging from chaotic to disastrous. Mother Nature places South Florida in the crosshairs when it comes to hurricanes and it's just one of the reasons that homeowner's insurance is so expensive. The danger of flooding due to storm surges and rains accompanying hurricanes is a major factor.
Much of Florida's coastline is at or slightly above sea level and even a near-pass by a hurricane can cause extreme flooding. The bad news for individuals is that flood insurance isn't typically included in their homeowner's policy. Residents will need to obtain coverage through a separate policy to cover damage incurred from flooding.
The cost of covering damages due to the category 5 Hurricane Irma, followed by Hurricane Maria two weeks later, had some unforeseen results for homeowners. Instead of record profits, insurance agencies lost billions. Major insurance companies cancelled existing policies and refused to issue coverage any longer. Smaller insurance providers went out of business.
Many homeowners were left with no other option for insurance than the state. Insurance agencies that did continue to offer homeowner's policies also became more selective in the homes they would insure. Houses that were built prior to 2010 were considered a bad risk.
Another factor is insurance policy rules that give homeowners up to three years to file a claim. The losses experienced by insurance companies didn't happen all at once. Claims were made over the course of three years, preventing companies from immediately rebounding. Instead, they lost money continuously over the course of three years.
Compounding the problem of the damage inflicted by hurricanes are laws that do little to prevent contractors from charging up to three times the amount of the actual cost of repairs. That means that the costs can outstrip the coverage amount of the policy and the homeowner is responsible for the deficit.
South Florida is a great place to live. However, individuals should be prepared to pay more for their homeowner's insurance than in other parts of the nation through no fault of their own. Hurricanes have the power to damage and destroy homes and property when they make landfall. They also have the ability to cause financial damage in the form of premiums before they even form in the Atlantic.
For more information about how The Sena Group can help you with any
of your insurance needs, please contact us at 561-391-4661.
We can be found on Social Media at the following links.
The Sena Group
6501 Congress Ave., Ste. 100
Boca Raton, FL 33487