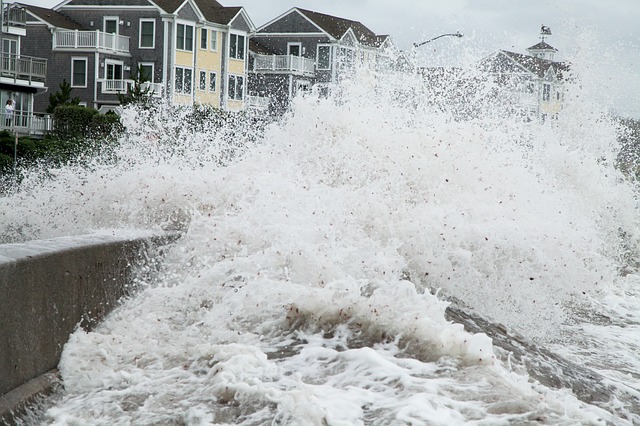 Does Flood Insurance Cover Storm Surge?
Storm surges can be as devastating as the rain, wind and flooding that accompanies a hurricane. People living on the coast are at the highest risk. However, depending upon the strength of the hurricane, storm surges can push water up to 10 miles inland and can result in flooding that reaches heights of 30 feet or more. Just as ordinary insurance won't cover flooding, neither will it cover damage from storm surges.
Unless an individual has flood insurance through the National Flood Insurance Program (NFIP) administered through FEMA, they have no coverage for damage resulting from a storm surge or flooding. The situation is doubly dangerous if a storm surge coincides with high tide. The NFIP provides flood insurance to people in 23,000 participating communities.
Florida at High Risk
Homes and businesses in high-risk areas will typically purchase their flood insurance through the NFIP. Individuals simply need to contact the insurance agent they purchase their home and auto insurance through. There's typically a 30-day waiting period before the policy actually goes into effect, so plan ahead.
A number of insurance companies have even dropped long-time customers and cancelled regular homeowner policies they deem high-risk as flooding and storm surges have traveled further inland due to the severity and frequency of storms. NFIP insurance can provide coverage for people that are now experiencing flooding that never had to worry about it in the past.
Florida has the lowest relative elevation to sea level in the entire United States. Coupled with its many waterways, a storm surge has the ability to force ocean water into rivers, streams and areas that normally don't experience flooding. The powerful winds that accompany a hurricane pushes the water, thereby escalating the rate at which the water rises.
A regular homeowner's insurance policy doesn't cover damage from flooding or storm surges. Officials deem storm surges as the greatest threat to loss of life and property as storm surges driven by wind can rise dangerously in just minutes. Flood insurance through NFIP helps people recover after a catastrophic flooding event.
For more information about how The Sena Group can help you with any
of your insurance needs, please contact us at 561-391-4661.
We can be found on Social Media at the following links.
The Sena Group
6501 Congress Ave., Ste. 100
Boca Raton, FL 33487