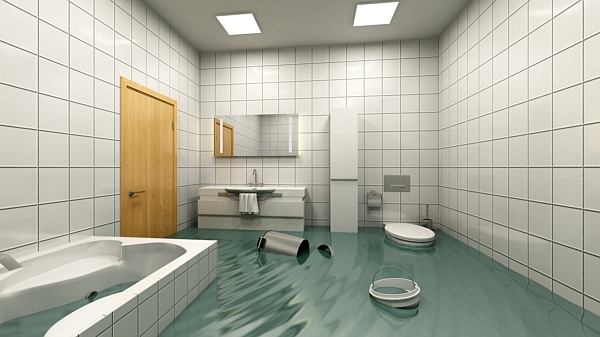 How Renters Insurance Can Save You
Take a mental sum of all the possessions in your house from electronics, furniture, clothes, designer shoes, food items and even valuables. Now imagine if a fire broke out or the ceiling above fell down destroying all your possessions. To 70% of Americans who don't have renters insurance, such an occurrence will probably warrant a heart attack at least. However, if you have renters insurance, all your possessions can be replaced immediately so you don't have to stress. This is just one situation where renters insurance will save you. Here are 5 others;
House accidents
If you or someone else has an accident in your house as a result of slipping, tripping on something or anything else, you don't need to worry about getting sued. Renters insurance will take care of them financially.
Stolen possessions
If you are traveling and your luggage gets lost or stolen, renters insurance will cover for replacement of everything you lost. Additionally, if someone breaks into your car outside and steals anything renters insurance, not auto insurance, will step in.
Additional living expenses
If your house suffers damage as a result of fire, flood and any other natural calamity, you will need a place to stay as you look for another apartment or get that one fixed. Renters insurance will cover those living expenses even if you choose to check into a hotel.
Lightning and power surge
While power surges are very common, lightning can seem a bit far-fetched until it happens to you. Apart from putting a huge crack in your house, lightning and power surge can completely fry your electronics rendering them useless. If this happens, call your insurer to help you replace those items and even buy a surge protector.
Cost of rental insurance
If you ask two-thirds of renters why they don't have renters insurance, they will probably tell you it's because of money. However, renters insurance is incredibly cheap costing less than $200 a year or $16 a month. Most people use more money than that on coffee alone or junk food. With such a small amount of money per month, you can rest assured that your belongings will be replaced in case of any incidentals.
Saving extra cash on renters insurance
As if the amount you pay monthly on renters insurance is not low enough, there are ways you can make that figure even lower. For example, you can move into a building where there is a police post and fire department close by as well as having 24-hour security. Additionally, you can bump up your deductible to cut down on your premiums. You can also save some cash by beefing up security in your house and car as well as allowing the insurer to deduct their payment directly from your checking account monthly.
Before picking out any insurance, make sure it will cover everything you own including a separate storage area. Also, ensure and that your possessions will be covered at current market value without taking depreciation into consideration.
For more information about how The Sena Group can help you with any
of your insurance needs, please contact us at 561-391-4661.
We can be found on Social Media at the following links.
The Sena Group
6501 Congress Ave., Ste. 100
Boca Raton, FL 33487
561-391-4661