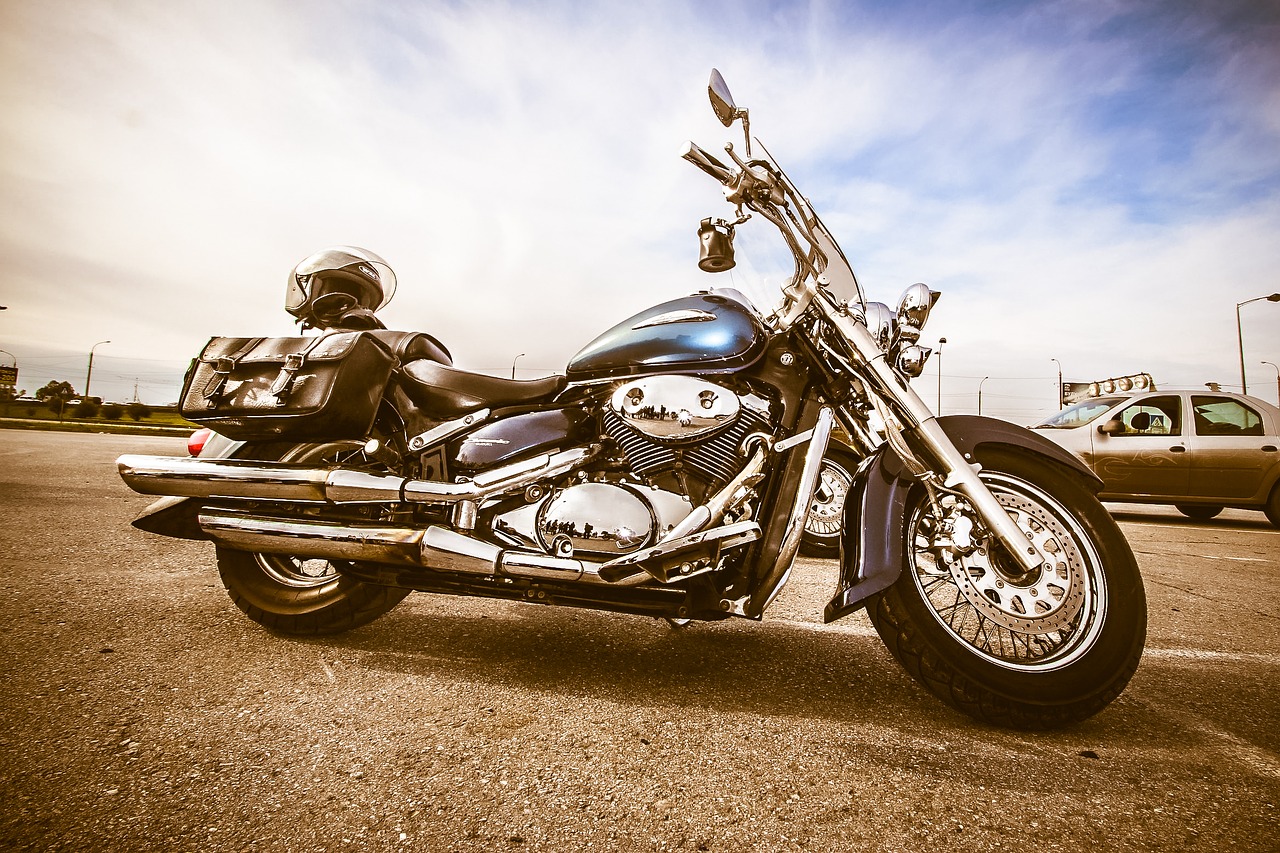 What Factors Will Determine the Cost of Your Motorcycle Insurance?
Purchasing insurance coverage for your motorcycle gives you peace of mind should the worst occur.  If you are involved in a collision, you want to know that your bike can be repaired, or that it can be replaced if it is stolen.
As with all kinds of insurance, the amount you pay for your protection can vary.  These variations in cost are dependent on a number of individual circumstances that may lead your insurance provider to consider you and your bike a high or moderate risk. Each insurance provider may have their own criteria for you to meet, but the most common derivatives that determine the cost of motorcycle insurance are:
Your Age
Young, inexperienced drivers are often the most penalized sector of the insurance market as they are considered to be at greater risk of accident or injury. Insurance providers would have us believe that all young bikers are easily distracted and therefore far more likely to be involved in an accident.  While there are many excellent young riders on the roads, your age will be one of the most important factors that determines how much you pay for your motorcycle insurance.
Conversely, elderly riders are also considered to be a higher risk. Statistically speaking, riders between the ages of 30 to 69 are considered to be the safest, while those of 70 years and older are considered to have slower reflexes and therefore at more risk of being involved in, or even causing a collision.
Your Driving History
If you have never been involved in a motorcycle accident, and never had your bike stolen, chances are you will be able to keep your rates to a minimum. The more riding convictions you have under your belt, the more you will be charged for your insurance.  To give you an idea of how insurance providers think, if you have a habit of being done for speeding, they will assume that you are a dangerous driver who is more likely to be involved in an accident, and you will, therefore, cost them more money in the long run.
Previous Claims
Any claims you make against your insurance policy, even if they were not your fault, may have a bearing on the rates you pay.  This is considered one of the major factors for calculating insurance rates, and the more claims you have made, or had made against you, the higher the cost of your policy will be.
The Type of Motorcycle You Are Riding
It goes without saying that riding an expensive, super-fast sports bike will deem you to be a bigger risk on the roads than those riding slower, older and less expensive models.  This is not always the case though, and some bikes can still be expensive to insure if they are rare models or have been modified in any way.
If you looking to purchase a new motorbike, consider looking at insurance costs before you buy.
Where You Live or Keep the Bike
Areas that see high rates of property crime or road traffic accidents generally accrue more expensive insurance rates that safer areas.  Densely population areas are more likely to have higher crime statistics, meaning that living in a large town or city can automatically increase your insurance premium rates.
Insurance providers also look into the weather conditions in certain parts of the country when determining the cost of insurance coverage.  Here in Florida, the weather is suitable for year-round riding, meaning that there is a higher risk of accident or theft here than in areas where harsh winters would keep your bike off the road for months at a time.
Motorcycle Insurance from The Experts
Here at The Sena Group, we can find you to right coverage for your bike at the most affordable price.  Speak to our insurance agents today at 561-391-4661 to see how we can help.
For more information about how The Sena Group can help you with any
of your insurance needs, please contact us at 561-391-4661.
We can be found on Social Media at the following links.
The Sena Group
6501 Congress Ave., Ste. 100
Boca Raton, FL 33487