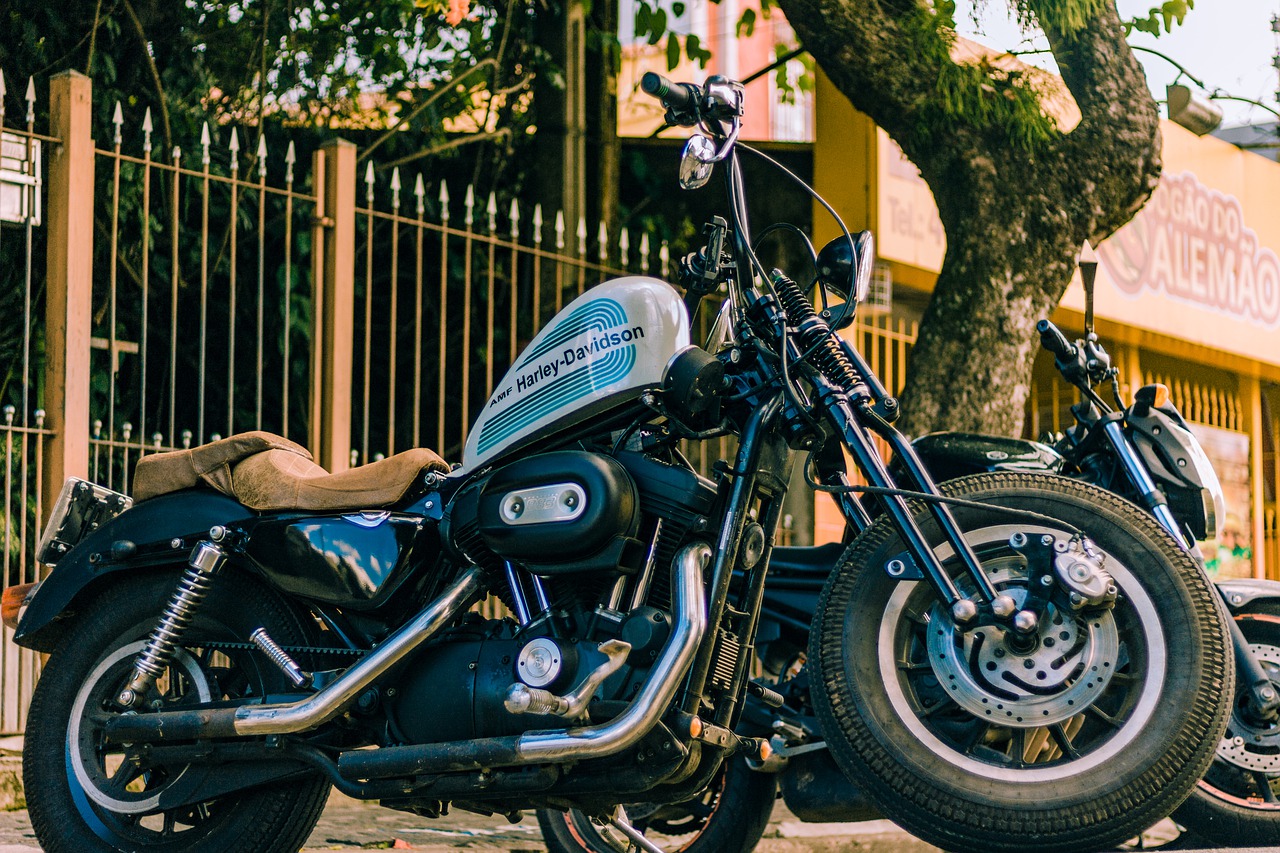 A motorcycle is fun and generates a unique feeling of freedom. They're also popular targets for thieves and the number of motorcycle thefts in Florida has been increasing since 2017. There's no way that every theft can be prevented, but there are very decisive actions that riders can take to help prevent their bikes from becoming a statistic.
There are two primary ways in which a thief goes about stealing a motorcycle. The first is to simply drive it away. The second is to haul it away, known as a grab-and-go. The drive away is exactly as it sounds. It's a crime that doesn't require darkness to perform. Motorcycles are stolen in broad daylight, even in front of witnesses that are none the wiser.
To protect your investment from a drive-away, cover the motorcycle whenever it's not in use. Leaving it uncovered is simply advertising its value. Installing an alarm system is essential and systems are available that will notify you any time someone touches your cycle. Few thieves come equipped with bolt cutters, so locking the motorcycle to a secure post, pole or railing is also a good deterrent.
Grab-and-go thefts take more time, effort, and require at least two people to accomplish. The thieves may pick up the motorcycle and place it on a truck or trailer for transport to a different location, or attempt to dismantle it on the spot for parts. This type of theft is more often conducted under the cover of darkness, but the same methods – covers, alarm systems and locks – offer protection from a grab-and-go.
Whenever possible, park motorcycles inside a garage or other secure facility. Even under those circumstances, covers prevent criminals from seeing it if they're looking in a window and an anti-theft system will notify you if anyone tampers with it should they be bold enough to break in. Always have sufficient insurance coverage on the motorcycle and employing anti-theft strategies can even lower your insurance so you can follow your motorcycle passion anywhere it takes you.
For more information about how The Sena Group can help you with any
of your insurance needs, please contact us at 561-391-4661.
We can be found on Social Media at the following links.
The Sena Group
6501 Congress Ave., Ste. 100
Boca Raton, FL 33487