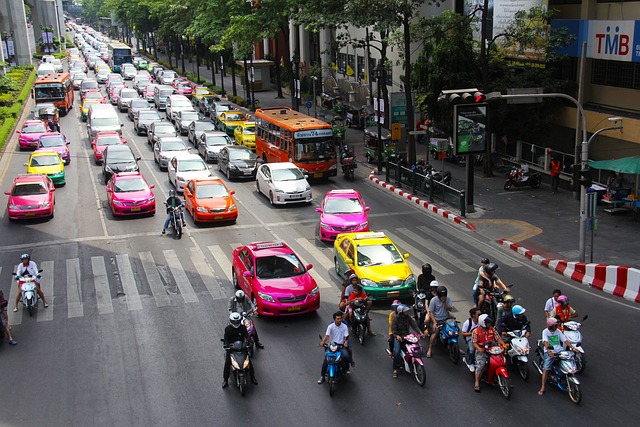 Fall Tune Up Time for Florida Vehicles
All vehicles need a fall tune up to keep them operating in optimal condition. While South Florida residents don't have to worry about the snow and cold conditions in the North, there are still damp and foggy conditions, along with an occasional frost with which to contend. Daylight Saving Time also affects the time of day that darkness falls and increases the risk of an accident.
Engine
One of the most important things you can do for your vehicle is get an engine tune up. It will include everything from spark plugs to filters, ensuring your engine is operating at peak condition and won't leave you stranded on the side of the road. Have all fluid levels checked and change the oil.
Tires
Good tires are essential if you need to stop suddenly. They provide greater traction on wet and leaf covered pavement. There are also an increased number of children on their way to and from school that can dart into traffic.
Maintain your tires at the proper inflation level. It will save you money on fuel. You're also 3.5 times more likely to hit an animal from Oct. through Dec. That's especially true of deer, who mate during the autumn months. When hunting season is in full swing, the animals are running scared and trying to find a safe place to hide.
Battery
Experts recommend you change out your battery every 4 to 5 years. Have your battery checked and replace it if your vehicle is slow to start.
Glare
The sun still shines brightly in Florida, even during the fall and winter months. To minimize glare that reduces vision, keep windshields clean and free of wax and other substances that make them shiny.
Windshield Wipers
Invest in a set of new windshield wipers. They're essential for keeping the windshield clear of rain and moisture from fog.
Emergency Kit
While it's not part of a tune up, equipping your vehicle with one of the comprehensive high-tech emergency kits available is a good safety precaution. They can air up a tire, jump the battery, charge mobile devices and more.
For more information about how The Sena Group can help you with any
of your insurance needs, please contact us at 561-391-4661.
We can be found on Social Media at the following links.
The Sena Group
6501 Congress Ave., Ste. 100
Boca Raton, FL 33487