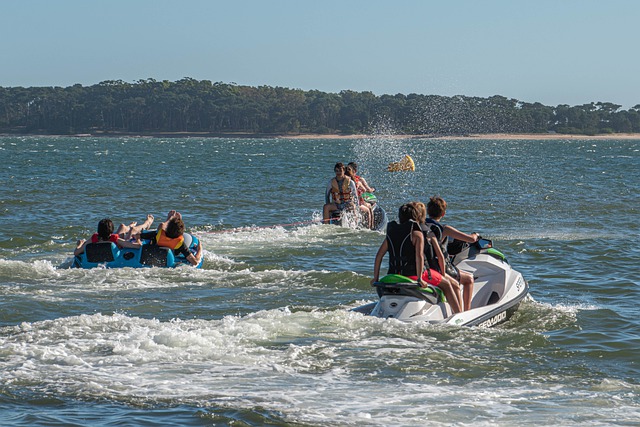 Theft Prevention for Boaters – Am I Covered?
Boating and maritime-related activities are engaged in by a significant portion of the South Florida population. Boating-based businesses abound and watercraft of all types play a substantial role in the area's economy. However, boat theft is also a major problem in Florida. If you have a comprehensive boat insurance policy, your vessel will be covered against theft.
The Coverage Choices Matters
A boat is a significant investment, a valuable asset, and must be protected. A basic boat insurance policy won't cover theft. A comprehensive policy will typically help provide protection if the craft is stolen from a marina, dock or even your home.
Florida Boat Theft Statistics
The state tops the nation in the number of vessels stolen each year and theft isn't limited to traditional boats. It includes personal watercraft, runabouts, utility craft, sailboats, cruisers, and commercial vessels. Motors are also at risk. In 2019, the National Insurance Crime Bureau (NICB) reported 4,240 vessels were stolen and that represents a 6 percent decrease, due in part to the pandemic. Only 35 percent of boats stolen are ever recovered.
Read Policies Carefully
It's important for boat owners to understand that each insurer has its own range of coverage, terms and exclusionary policies. Compare policies closely before selecting a particular insurer. No one ever thinks they're going to need a specific type of coverage – until they do.
Preventative Measures
There are some simple precautions that owners of any type of craft can take to aid in preventing theft. When docked, secure the vessel with a steel cable and remove expensive equipment when the boat isn't in use. Chain and lock detachable motors to the boat. You can also install a kill switch. Make sure to take photos of your watercraft from all 4 angles and never leave the title or registration papers on the vessel.
For more information about how The Sena Group can help you with any
of your insurance needs, please contact us at 561-391-4661.
We can be found on Social Media at the following links.
The Sena Group
6501 Congress Ave., Ste. 100
Boca Raton, FL 33487