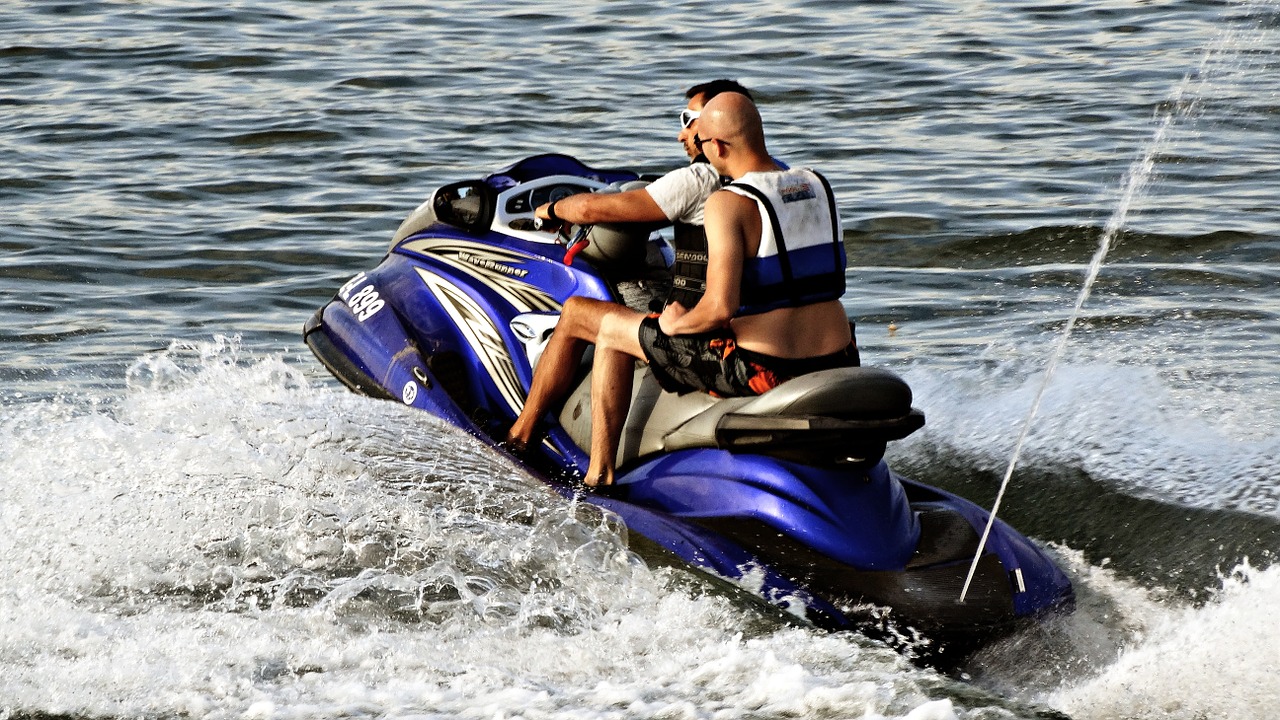 Is Personal Watercraft Insurance Worth Having?
With year-round sunshine, sandy beaches and beautiful waters, exploring the shores and waterways of the Florida coastline is easy with your own personal watercraft.  If you have invested in something fun like a new jet ski, you want to know that is will be covered should something happen to it.  Deciding how to insure your watercraft depends very much on your own personal circumstances, and there are different issues to consider before you commit to a personal watercraft insurance policy.
What Is A Personal Watercraft?
Personal Watercraft, also referred to a PWC is an umbrella classification for jet-propelled small vessels that uses an inboard jet drive as its primary source of propulsion.  These types of vessel are designed to be operated by a person or persons who are sitting, standing, or kneeling on the vessel rather than inside the vessel.
In Florida, we also lovingly refer to them as Jet Ski's, and they offer some of the most fun you will ever have on the water.
Can Anyone Own And Ride A PWC In Florida?
No, not quite.  There are some strict rules in place that must be met before you can take to the water.  They are as follows:
No one under the age of 14 years may operate a personal watercraft (PWC) on Florida waters at any time, even if such person possesses a Florida Boating Safety Education I.D. Card.
No one under the age of 18 years may rent/lease a PWC.
It is also illegal for the owner of a PWC to knowingly allow a person under 14 years of age to operate a PWC.
To ride a waterski in Florida, you also need boater education if you were born on or after Jan. 1, 1988, and will be operating a motorized boat of 10 hp or more.  This simple test can be taken online, and accessed from anywhere.
Do I Need To Insure My PWC?
There is no legal obligation for you to insure your jet ski, but having fun on the open seas can come with some dangers that you may want to protect yourself and your craft against.
Specialist PWC insurance providers will usually offer several types of coverage for your personal watercraft. A well informed insurance agent will be able to customize the perfect policy for you.
Typical PWC insurance coverage includes:
Collision Insurance – to help pay for repairs or replacements for your PWC if it is damaged in a collision.  Of course, limits do apply.
Liability Insurance – to help cover the costs involved if you are responsible for causing hurt or damage to somebody else in an accident that is caused by you.
Comprehensive Insurance – To help pay for repairs or replacements if your personal watercraft if damaged due to an incident that does not involve a collision, such as vandalism
Total loss replacement purchase price – some companies will offer this coverage to replace your PWC up to the price you originally paid for it if it is damaged beyond reasonable repair.
On-water towing and labor – To pay for the costs of towing your watercraft should it break down on the water.
Medical payments – If you are hurt in an accident, this coverage can help with medical costs related to your injuries
In Summary
While you do not need to have specialist insurance for your jet ski, investing in some form of cover can help protect you from the additional expense of repairs or replacements, and can limit your liability should you have an accident on the water.
Your Jet Ski can provide you with hours of watery fun if you take good care of it, meaning that having a comprehensive personal watercraft insurance policy in place is a really good idea.
If you would like to find out more about the insurance cover available to you, speak to our agents at the Sena Group today at 561-391-4661.
 For more information about how The Sena Group can help you with any
of your insurance needs, please contact us at 561-391-4661.
We can be found on Social Media at the following links.
The Sena Group
6501 Congress Ave., Ste. 100
Boca Raton, FL 33487
561-391-4661