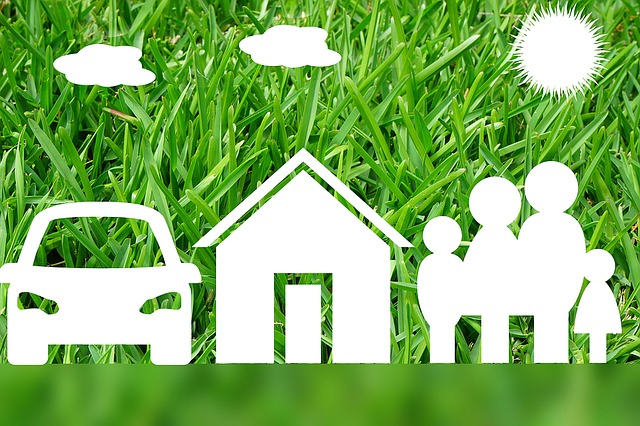 File A Claim – That's What Your Insurance Is There For!
If the worst should happen and you are the victim of a burglary or your home is damaged or destroyed by a storm, your home insurance is there to help you get back on your feet.  Many homeowners feel that filing a claim is a complicated business and that they can easily rectify the problem themselves without any external involvement.
But, the truth of the matter is, your insurance coverage is there to protect you, and that you should be able to lean on your insurance provider in times of need.
If you need to make a claim against your homeowner's insurance, follow our guide on how to do it right, so that you can benefit from the maximum protection you are entitled to.
Step 1- Contact A Claims Professional
As soon as you can get to a telephone, or have cell phone reception, you should call your designated claims professional.  You may be distressed and upset but letting them know what has happened as soon as possible will greatly increase your chances of a successful claim.
As professionals, they will have spoken to many people in similar situations to you before and will also be able to advise you on how to proceed in the safest way possible, including staying clear of the property until it is safe to enter.
Step 2 – Gather the information you need
When you have had a chance to gather your thoughts, you should try to get as much information together as possible. You will need to document and photograph as much of the damage as you can, and if you have been the victim of a burglary you should try to write up an inventory of everything that has been taken.
Step 3 – Get in touch with your insurance provider
As soon as you are able, call your insurance company and let them know what has happened in as much detail as possible.  Remember, they deal with this every day, so they will know exactly what to do.
The person on the other end of the phone will talk you through what you need to do next and what you need to provide them with. They should also be able to help you make arrangements for emergency repairs to secure your property, and alternative accommodation if you need it. They will then open a claim file on your behalf.
Step 4 – Wait to hear from your dedicated claims specialist
As soon as your file is open, a claims specialist will be in touch with you to help deal with every aspect of the process from thereon in.  They will be on hand to answer your questions, as well as keep you up to date with what is happening and when.
You should also speak to your claims specialist directly about when to expect your payments.
Step 5 – Let them help you to get your home back up and running again
You will receive an estimate, that you should carefully consider ensuring it is enough to repair or replace everything you have lost.
Homeowners Insurance from The Sena Group
Here at the Sena Group, we have many years' experience of finding the very best homeowners' insurance for Florida residents.  Call us today at 561-391-4661 to see how we can help.
For more information about how The Sena Group can help you with any
of your insurance needs, please contact us at 561-391-4661.
We can be found on Social Media at the following links.
The Sena Group
6501 Congress Ave., Ste. 100
Boca Raton, FL 33487