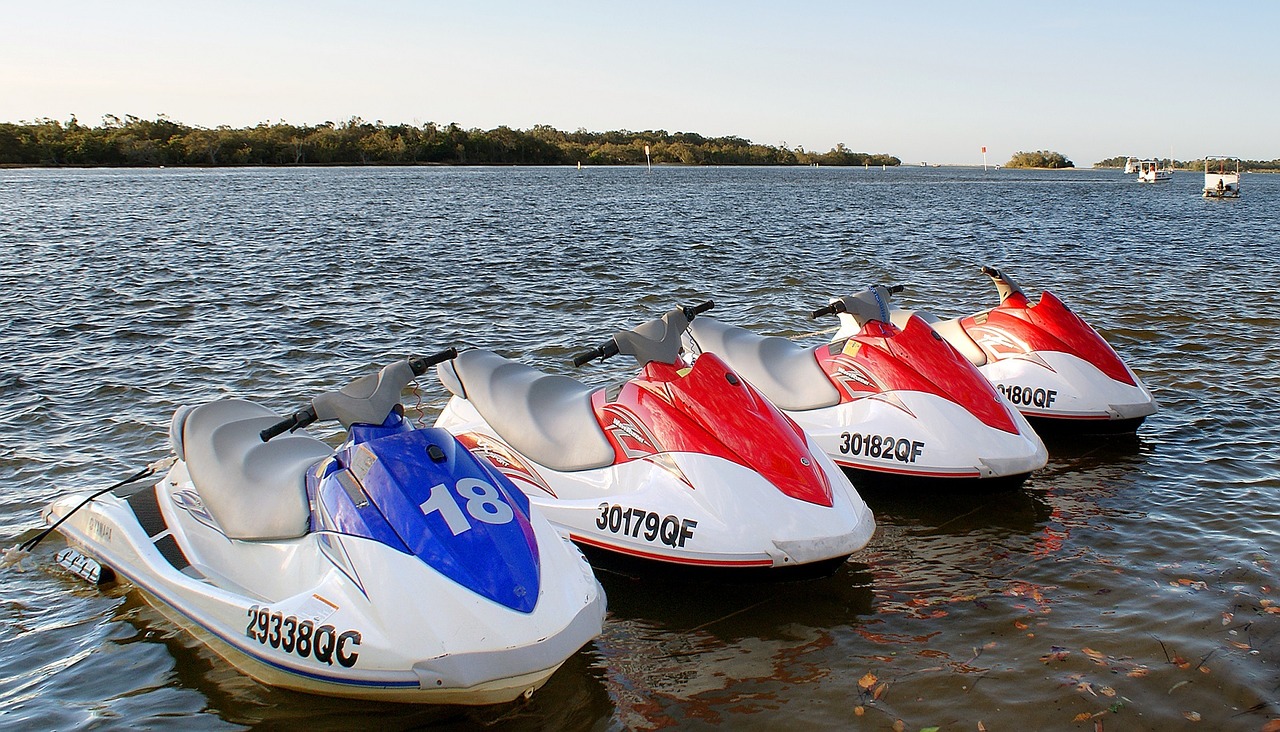 Why You Should Insure Your Personal Water Craft
Whether you own a WaveRunner®, Jet Ski or Sea-Doo, each brand comes under the heading of personal watercraft (PWC). They're highly popular with people that enjoy water-related activities – and with thieves. Statistics from the National Insurance Crime Bureau show that the WaveRunner® brand is the most often targeted for theft.
Insuring a PWC is an inexpensive way to protect your investment in the event that it's stolen, but insurance confers a wide range of protections that most people never even consider. Insurance policies can vary widely between insurers, so don't be hesitant about finding the one that best suits your specific needs.
One of the most obvious benefits of insuring your PWC is protection in the event of a personal accident to you, a passenger or anyone that you allow to operate the craft. PWCs are a fun way to enjoy a day on the water, but there is also a wide range of liability issues that can arise with the craft. Insurance will help you deal with any of the following:
Bodily injury or death of other people due to your negligence
Bodily injury or death through the negligence of anyone you've designated as an operator of the PWC
Skiers, tubers or wakeboarders that are injured while being towed by the PWC
Injury caused by an uninsured watercraft operator
Theft, vandalism or damage to the PWC
Damage to a dock or other craft
Towing if your PWC breaks down while you're on the water or if you're towing it to the water
It's also important to know that there are some things that aren't covered. Insurance won't help if the PWC has been altered or modified to make it go faster, if it's being used outside of typical dawn to dusk rules, if the operator doesn't have a valid driver's license, or the operator doesn't meet any applicable minimum age requirements.
Insurance is essential to protect you, your PWC, riders and other operators, and the personal property of others. Depending upon your individual needs, you can often insure a PWC for as little as $100 per year. Insurance is a cost-effective way to ensure you have worry-free fun on the water. If you need to insure your PWC call us at The Sena Group and we will be happy to help.
For more information about how The Sena Group can help you with any
of your insurance needs, please contact us at 561-391-4661.
We can be found on Social Media at the following links.
The Sena Group
6501 Congress Ave., Ste. 100
Boca Raton, FL 33487