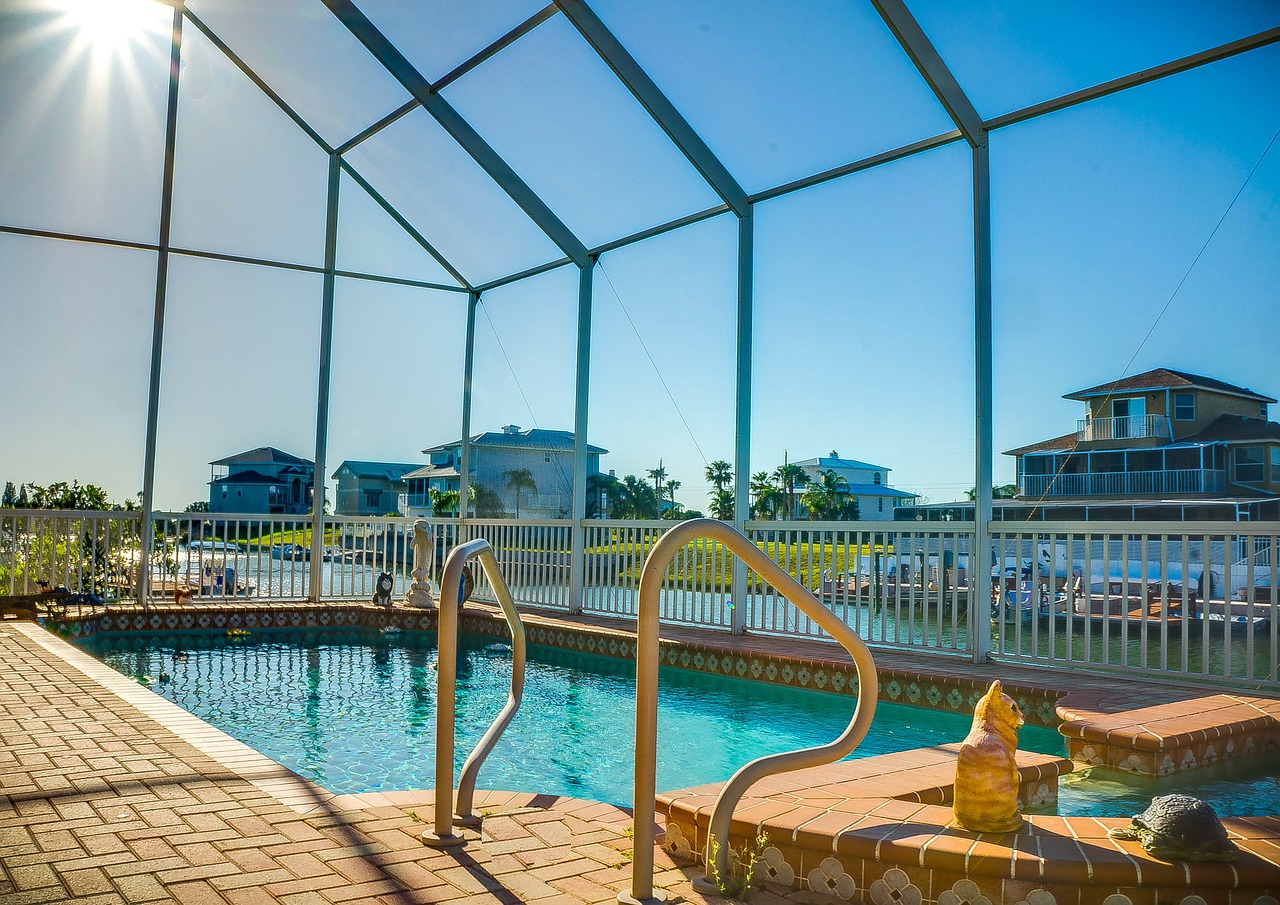 Summer Safety Around Your Home
Keeping Family and Guests Safe
The summer season means more activities and entertainment opportunities. Water safety is an especially critical concern, but heat and high humidity levels pose their own set of dangers of which everyone should be aware.
Drowning
Even the best of swimmers can drown and it's the No. 1 safety concern nationwide. If you have a pool, don't let anyone in the pool that can't swim and never leave kids unsupervised, even in a kiddie pool. Never swim alone or if you've been drinking.
Heat Stroke
People and pets can become victims of heat stroke. It's a life-threatening condition and even people that are immersed in a pool can suffer from heat stroke. When outdoor temperatures and humidity levels are high, be sure to drink plenty of water, wear loose and light-colored clothing, limit physical activity, and take frequent breaks in the shade or even better, in an air-conditioned environment.
Sunburn
Wear sunscreen, a hat and sunglasses anytime you're going outdoors. Sunburn is painful, damages the skin's DNA and increases the lifetime risk of skin cancer by 80 percent. Symptoms of severe sunburn can make you feel like you have the flu, complete with nausea, chills, fever, weakness and headache. A severe sunburn can occur even on cloudy days.
Storms
If you hear thunder, the storm has already arrived. Get everyone out of the pool and indoors. Lightning typically occurs ahead of a storm and can strike up to 10 miles away from the core of the storm.
Insect Repellent
An insect repellent is essential anytime family members are outdoors. Mosquito bites have the potential to carry a wide range of illnesses and diseases that can be spread to people, pets and wildlife. Eliminate sources of standing water that provide breeding sites and keep doors, windows and outside structures screened to prevent entry to mosquitoes.
Injuries
Always put away garden tools, don't leave children unattended, and never let them ride or operate lawn care equipment. Wear helmets and safety gear when skating, bike riding, and skateboarding. Ensure surfaces under backyard swings and slides provide a soft landing in a fall and use a child gate to secure stairways and other dangerous spaces for a summer that's fun and safe.
For more information about how The Sena Group can help you with any
of your insurance needs, please contact us at 561-391-4661.
We can be found on Social Media at the following links.
The Sena Group
6501 Congress Ave., Ste. 100
Boca Raton, FL 33487