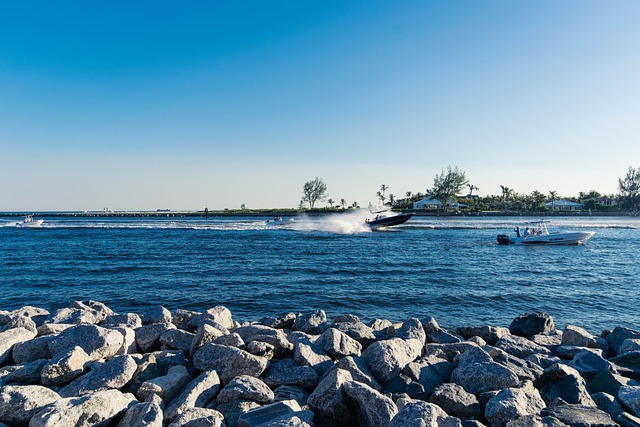 Is Boat Insurance Required in the State of Florida?
Boat owners in Florida are not required to have insurance on their vessel to own or operate it.
However, if a loan was obtained to purchase it, the lender will require insurance coverage to
protect the investment. There are some very good reasons to have the coverage.
Stolen Vessels
Florida is home to over 985,000 boats. The state also has the highest number of boat thefts in
the nation. Approximately 22 percent of all boats heists nationwide occur in Florida and only 45
percent of that number are ever recovered. Insurance ensures that individuals are reimbursed
for their loss if the craft is stolen.
Property and Injuries
Personal property damage and the potential for injuries are two more reasons why boat
owners should have insurance. It protects the craft in case of fire and other types of incidents. If
the owner's boat causes damage to personal property or someone is injured, insurance will
cover the costs. Without insurance, boat owners will be liable for the associated costs out of
their own pocket.
Costs
Coverage costs can vary widely, depending on the policy, the extent of the coverage, and an
extensive range of variables. Insurance costs are about $650 per year in Florida.
The insurer will consider multiple factors to determine cost. New boats cost more to insure and
is usually 1.5 percent of the vessel's value. Where the boat will be used is also important.
Premiums will be higher if the boat will be taken into open waters than if it's used locally. It will
cost less to insure a craft that's only used occasionally instead of regularly.
Insurers will also look at how the boat is stored when not in use. Premiums are less if a vessel is
parked in a secure storage facility. Mooring it at the dock increases the potential for theft and
damage from hurricanes – and the cost of premiums. Insurers will also examine an individual's
driving record on land to determine costs. The insurance company will look for tickets DUIs,
accidents, and fender benders the owner has received.
For more information about how The Sena Group can help you with any
of your insurance needs, please contact us at 561-391-4661.
We can be found on Social Media at the following links.
The Sena Group
6501 Congress Ave., Ste. 100
Boca Raton, FL 33487