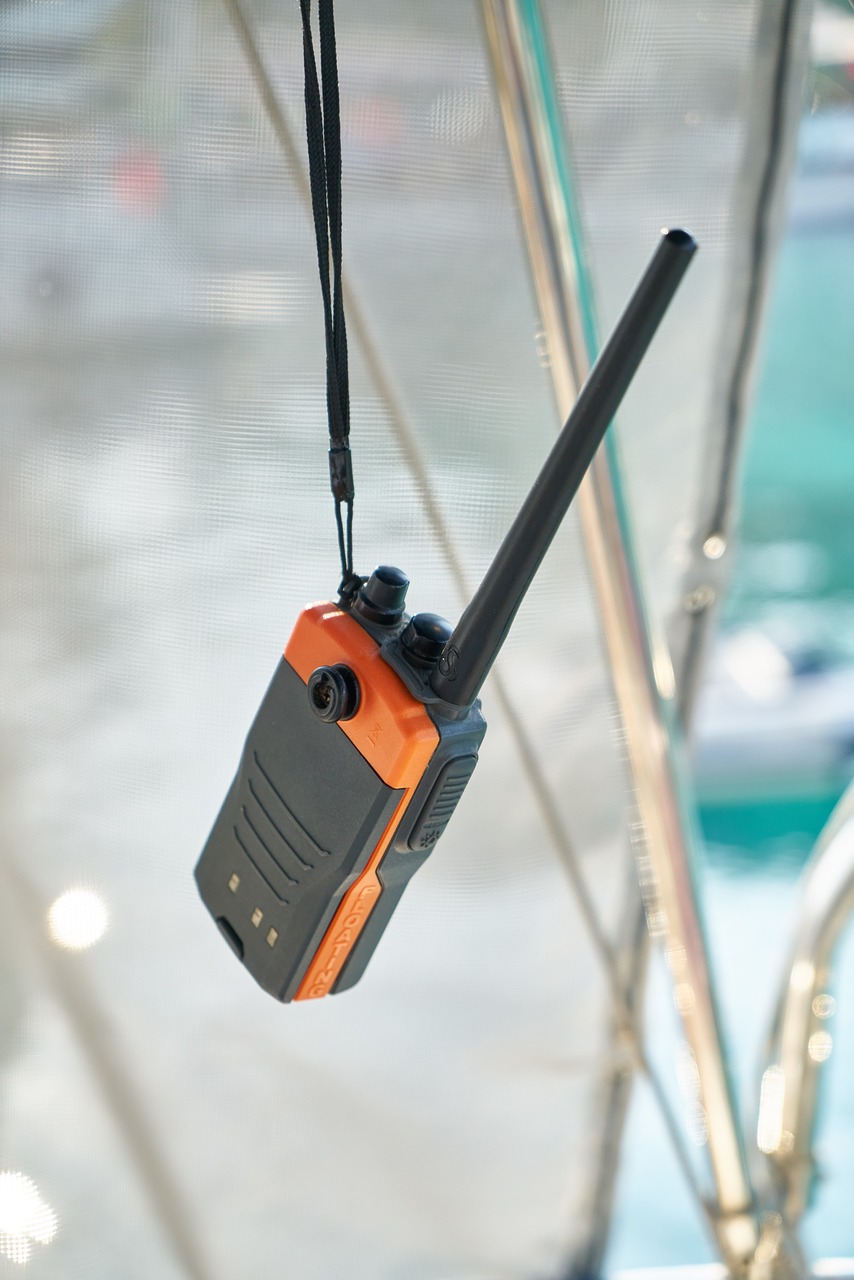 Heading Out on The Water?  A Marine Radio Could Save Your Life
A marine radio is a VHF (Very High Frequency) radio that is one of the most important pieces of equipment you will ever need on the water.  It is designed to enable clear and reliable communications at sea, both from vessel to vessel and from ship-to-shore.
Marine radios are also routinely used to communicate with fellow vessels or contacting marinas which makes it a useful tool for any seafaring vessel. It is, however, the ability to save the lives of yourself, your crew and your passengers that make a marine radio a truly lifesaving bit of kit.
VHF radios are the most reliable and fast way to contact other boaters or to ask for help on the water.  In an emergency, anyone with a radio will be able to hear your communication, and you will be able to come to the aid of fellow vessels if they reach out for help too.  You can also use the radio to receive valuable information about the weather and other potential hazards.
Why Is A Marine Radio More Efficient Than A Cell Phone?
Having your cell phone on board with you is a good idea, but if you run into trouble it is your marine radio that will help get you safely rescued.  Your VHF radio will immediately alert the Coast Guard, and your mayday message can be heard by many other vessels at the same time.  With a cell phone, however, you rely solely on the number you have dialed, and even 911 can have problems locating you at sea, which could result in any rescue being dangerously delayed.
Out on the ocean, your cell reception can be pretty poor, a lot of the time.  The last thing you need if you are in trouble is a cell phone with no service. VHF signals are much stronger, with some offering a range of up to 30 miles.
Another obvious reason for not relying on your cell phone is that they don't mix well with water.  Get it wet and it won't work.  Your marine radio, however, can cope with a full soaking and still help to get you back home.
How Do I Use A Marine Radio?
VHF Marine radios are straightforward to use and designed for simplicity and safety.  Here is our brief guide to using your VHF radio, but you should ensure that you feel confident about using the exact model in your vessel before you hit the ocean:
Turn the power on
Adjust the squelch by turning it up until you hear static, then turning it back down until the static disappears.
Make sure your radio is on US channels, as sometimes the radio gets moved to international channels, which could prevent your cry for help from being heard.
Hail the vessel and talk using the correct channel. Your messages should be brief, clear and concise.  Do not jam up channels by chatting with those out at sea or back on land.
Keep your radio on until rescue arrives and be sure to update your status if your situation changes.
Marine Insurance from The Sena Group
We can assist you with all of your marine insurance needs.  Call us today at 561-391-4661 to find out more.
For more information about how The Sena Group can help you with any
of your insurance needs, please contact us at 561-391-4661.
We can be found on Social Media at the following links.
The Sena Group
6501 Congress Ave., Ste. 100
Boca Raton, FL 33487