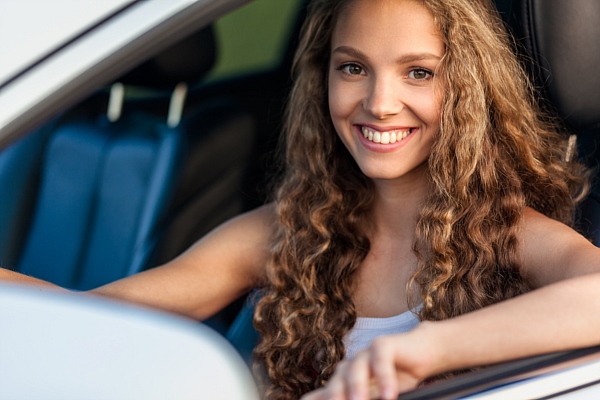 Ways to Save Money on Insurance for Teen Drivers
When your teen finally gets a driver's license, along with the joys of never having to chauffeur a group of teenagers around comes the burden of finding an affordable and ideal car insurance policy. Adding an extra driver to the family policy is certainly going to cost you. You must start shopping around early enough for the best deals. You may end up paying twice the amount for your car insurance premium if you add a teen driver. Why is this so?
Teen driver accidents are constantly on the rise. In fact, the leading cause of death for drivers aged 15 to 19 years is auto accidents. This is why insurance companies are charging higher rates for teens than any other type of drivers. Fortunately, there are teen driver discounts that can help you lower the cost of auto insurance and still maintain reasonable premiums. Let's look at a couple of ways to save money on teen driver insurance.
Student discounts
High school and college students who maintain good grades can qualify for student discounts. Insurance companies consider a variety of factors when determining who qualifies for student discounts. However, the amount you're able to save on this particular discount will vary from provider to provider and depend on the state you live in. On average, a good student can save 15% on car insurance discount.
Enroll in a safe driving course
To reduce the rate of accident among teens, insurance companies are encouraging them to take safe driving courses in order to improve their skills behind the wheel and give them an attractive discount in the process. Statistics show that teenagers who have undergone any of the safe driving courses are less likely to be involved in a collision. Families can gain a discount of up to 15% when their teens enroll in a formal safe-driving course.
Choose the right car
Be smart about the car you choose for your teen. An older car or one of the family cars would be a more cost-effective option. Avoid flashy sports cars because they are not only potentially unsafe but also costly to insure. When reviewing car features consider a model that is popular for advanced safety features and the latest safety equipment. This will help to keep your auto insurance premiums low.
Pay as you go insurance
This form of insurance allows the insurance company to monitor the driver's habits and can potentially save a lot of money on insurance premiums. If your teenager has good driving skills, the insurance will award him/her with lower premiums. Additionally, it allows you as a parent to have peace of mind and monitor your teen especially during the first weeks behind the wheel. You can take note of risky driving behavior and talk about it with your teen to avoid an accident from occurring.
Increase the deductible
A higher deductible will certainly get you a lower premium. The only major downside to this is that you may end up paying for damages if an accident occurs. The high deductible may force you to pay out-of-pocket costs so make sure you bank those premium savings every month to cater for the unexpected. 
For more information about how The Sena Group can help you with any
of your insurance needs, please contact us at 561-391-4661.
We can be found on Social Media at the following links.
The Sena Group
6501 Congress Ave., Ste. 100
Boca Raton, FL 33487
561-391-4661