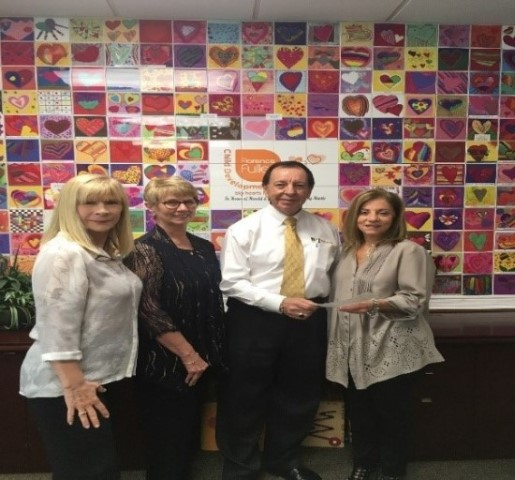 Thanks to you The Sena Group Proudly donates $1,820.00 to The Florence Fuller Foundation!
As promised each quarter in 2018, The Sena Group is making a $10.00 donation to a specific charitable organization for every referral to our company. Our first quarter charity of choice was The Florence Fuller Foundation due to the amazing work they do on behalf of under privileged children and hard working families that are struggling in poverty right here in our community.
John & Dee Sena were happy to deliver the check to Ellyn Okrent, CEO, and Diane Shawcross, Administrative Director of Florence Fuller Child Development Center in Boca Raton. The amount represented a total of 182 referrals that were graciously given by many of our clients and valued business relationships to both our Personal Lines & Commercial lines divisions.
Everyone knows that referrals are every company's best source of new business and as we celebrate our 30th anniversary this is our way of saying thanks for thinking of us while helping a well-deserved charitable organization.
Our second quarter is now underway and our charity of choice for this quarter is The Disabled American Veterans. After doing some research, we chose this organization not only because of everything they do on behalf of the many brave men & women who have come back with permanent injuries after fighting for our country, but also because the DAV actually uses over 96% of its donations for the benefit of disabled veterans. Please visit www.dav.org for more information.
Thanks to everyone for making our first quarter referral charity promotion such a tremendous success!
The Sena Group, 6501 Congress Ave., Ste. 100, Boca Raton, FL 33487
Phone: 561-391-4661  |  Fax: 561-338-6551
Website: www.TheSenaGroup.com