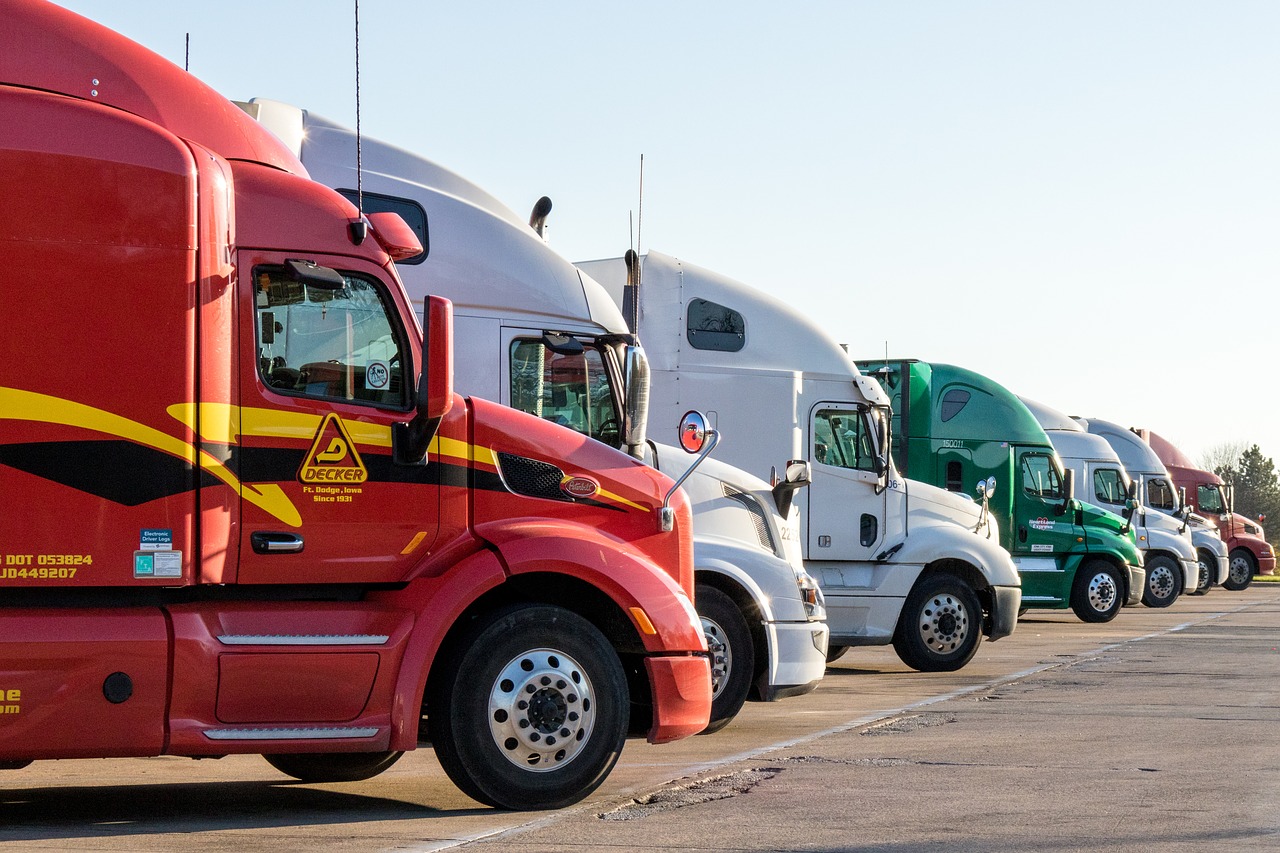 Protect Your Fleet With Commercial Auto Insurance
As a business owner in Florida, your fleet of vehicles is the backbone of your organization.  Whether you only have a few cars, a couple of trucks or an entire fleet of vehicles working on your behalf, finding affordable, comprehensive fleet coverage is a must if you want to save money and keep your company well protected on the roads.
What is commercial Auto Coverage?
Much like your personal auto coverage, fleet insurance assists you with expensive claims for repairs or replacement vehicles, as well as protecting your own liability and offering extensive medical coverage.
While road conditions, negligent drivers and extreme weather may all be out of your control, having the right commercial auto cover can help to keep your business afloat should the worst happen.
Coverage can be custom made to suit your own individual circumstances, but there are some minimum requirements that must be met in the state of Florida to ensure that your business is compliant with the law.  These include:
Florida is a no-fault state and requires you to carry Personal injury protection (PIP) of $10,000.
Property damage liability insurance of at least $10,000.
Your fleet vehicles are different from the other commercial equipment used in your business because they are often in situations that are out of your control when on the road.
Comprehensive commercial fleet insurance should also cover your against:
Bodily Injury Liability – that covers damages that involve bodily injury to others for which you become responsible under the law.
Property Damage Liability – that covers damage to property of others for which you become responsible under the law.
Medical Payments – that covers the reasonable and necessary medical expenses and funeral services for those who are accidentally injured while in your automobile or while getting into or out of your automobile.
Personal Injury Protection – that covers medical, hospital, rehabilitation, loss of wages or loss of services costs resulting from injury to you or any resident family member.
Comprehensive – that covers aging the loss of or damage to your vehicle and its equipment from all causes except collision, subject to the deductible on the policy.
Collision – that covers any collision damage to your automobile and its equipment, subject to the deductible on the policy.
Uninsured Motorist – that allows you to recover bodily injury damages due to an accident where the other party does not have insurance and is found legally liable.
Underinsured Motorist – that allows you to recover bodily injury damages due to an accident where the other party is found legally liable and does not have adequate liability limits.
Additional Expense – that covers any necessary additional expenses incurred as a result of a loss for which you are protected under comprehensive or collision coverage. These expenses include rental cars, food, lodging and other incidental expenses.
Hired Auto Liability Coverage – that covers your liability for automobiles hired under contract on behalf of or loaned to the named insured.
Hired Auto Physical Damage – that covers automobiles of any type, hired, borrowed or leased on a short-term basis for use in the insured's business.
Employer's Non-Ownership Liability – that covers a private-passenger automobile used in the business of the named insured by any person, or the occasional and infrequent use of a commercial automobile in the business by any of your employees.
Why Choose Commercial Fleet Insurance From The Sena Group
You could insure all of your vehicles on an individual basis, but this could be a costly exercise.  Insuring everything in one commercial fleet policy will help to lower premiums and make dealing with claims far easier as all of your details are held by one insurer.
Fleet insurance also offers certain additional coverage that stand-alone insurance products may not, like the radius of operation ratings, for example.
Here at The Sena Group, we can find the right Fleet Insurance for your organization.  Speak to us today at 561-391-4661 to find out more.
 For more information about how The Sena Group can help you with any
of your insurance needs, please contact us at 561-391-4661.
We can be found on Social Media at the following links.
The Sena Group
6501 Congress Ave., Ste. 100
Boca Raton, FL 33487
561-391-4661