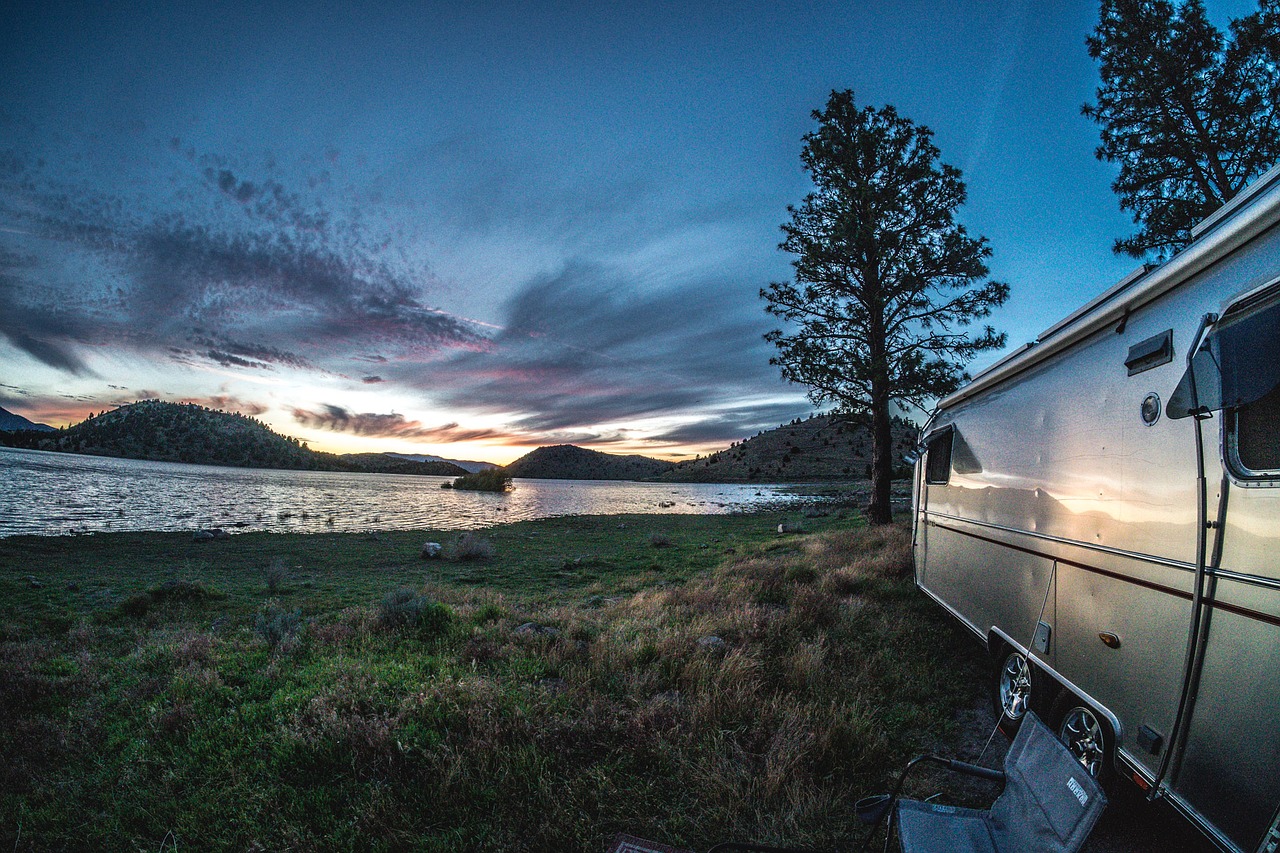 Top 10 RV Campgrounds in Florida
The Sunshine State is one of the biggest tourist destinations in the US.  Known for its sandy beaches, stunning wetlands, and year-round sunny weather, millions of vacationers jump in their RV's and head on down south for the summer.
If you are thinking of visiting us for your next RV adventure, here is our guide to the top 10 RV camping grounds in Florida:
Lion Country Safari KOA
Located in Loxahatchee, the Lion Country Safari KOA is an award-winning campground that is adjacent to a wild animal preserve and theme park.  Visitors can enjoy falling asleep to the sound of lions roaring, yet still be just a stone's throw from West Palm Beach, offering the perfect Florida RV experience.
Anastasia State Park
Close to downtown St Augustine, Anastasia State Park is a wildlife wilderness situated just a short walk from the beach.  Visitors will love the 1,600 miles of natural ecosystems, as well as renting bicycles, paddles boards and even kayaks and canoes for the ultimate outdoor experience in Florida.
Pelican's Landing Resort
Located on the edge of the Indian River Lagoon, visitors here get the perfect view of pelicans in their natural habitat.  It is also a great place to stay for those who want to try fishing, boating and a variety of other water sports in this picture-perfect location.
Lake Magic RV Resort
Just 6 miles away from the legendary Disney Resort attractions, this RV camping ground is popular with families looking to enjoy the magic of Florida. A favorite with RV owners looking to stay on a longer-term basis, this resort has a real community feel and offers church services, planned activities, potlucks, and live entertainment.
Compass RV Park
A first-class RV camping ground located close to the sought after downtown areas of St Augustine. Offering entertainment such as live music, a heated pool, a recreation hall, fishing, and a free shuttle into town, as well as pristine bathrooms and laundry facilities, this really is one of the most popular RV spots in the state.
St. George Island State Park
If you really want to get away from it all on vacation, St. George Island State Park is an island located off the Floridian panhandle, offering miles of undeveloped beaches.  Being on its own island it is the perfect spot for those looking to enjoy swimming, fishing or just enjoying the quiet life for a while.
Fort De Soto Park, St. Petersburg
Fort De Soto is a huge county park that has everything you need for a great RV adventure. Visitors will love the great beaches, excellent wildlife viewing and plenty of history, that can all be explored on foot or by bike or kayak.
Florida Caverns State Park
A panhandle park with a unique twist. This is the only state park in Florida that offers cave tours, meaning visitors will be able to explore limestone stalactites, stalagmites, soda straws, flowstones, and draperies. It also offers plenty of opportunities for a round or two of golf as well as extensive cycle trails.
Disney's Fort Wilderness Resort & Campground
Tucked away in the parklands of the Disney Resort attractions, visitors can spend their days catching fish, floating down a river in a canoe or kayak, or riding through the forest on a guided horseback ride. Its unique setting means it is also just a stone's throw from the Disney Resort itself and a wealth of other local family-friendly attractions.
Coastline RV Resort
This five-star RV park is located right on the coast on St. George Island in Eastpoint.  The park offers first-class amenities and a clubhouse and is within easy reach of the beautiful local towns of St. George and Carrabelle. Traditional Floridian RV hospitality with a luxury twist is on offer here.
RV Insurance from The Sena Group
If you are looking to insure your RV for your next road trip, speak to our specialist insurance agents today at 561-391-4661.
For more information about how The Sena Group can help you with any
of your insurance needs, please contact us at 561-391-4661.
We can be found on Social Media at the following links.
The Sena Group
6501 Congress Ave., Ste. 100
Boca Raton, FL 33487