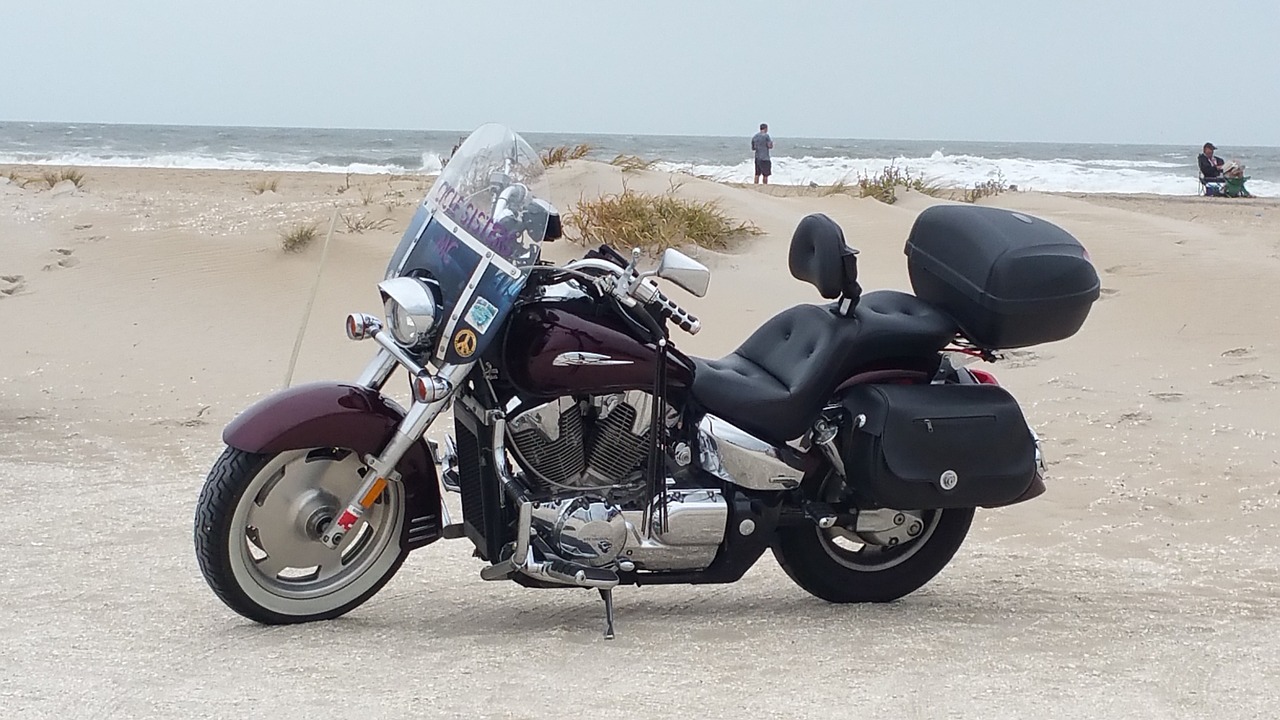 Our Guide to Great Motorcycle Rides in Florida
Year-round sunshine, mile after mile of ocean highway, stunning scenery and plenty of biker-friendly stop-offs are just a few reasons why bikers love to ride through the Sunshine State.  If you are thinking of heading on out to see us here in Florida, here are some of the best motorcycle routes in the region.
US Route One – Georgia to Key West
Also referred to as the "Overseas Highway", this is a magnificent ride that will offer you some of the finest views in all of Florida.  Take in the views of the Atlantic Ocean and the Gulf of Mexico as you breeze across the impressive 7 Mile Bridge, on an easy to ride road that connects Miami and the Keys.  Plan ahead though, as this route can get very busy during the tourist season.
Ozello Trail – Homosassa to Crystal River, FL
For a real taste of old school Florida, this winding waterfront road in western Citrus County makes for a memorable ride for bikers of all abilities.  The two-lane road rambles along the marshland out towards the Gulf, and you can take in plenty of stunning scenery and local shops, towns and eateries along the way.  A rest break at the Backwater Fins Island Bar & Grill is also highly recommended. This is a short ride in terms of mileage, but one that you can spend as little or as much time enjoying as you want to.
Old Highway 50 | Oakland to Minneola, FL
Traversing from one side of the peninsula to the other, Old Highway 50 offers more thrills and spills than some of the other roads in our list.  Still easily rideable, this route has some excellent twists and turns, hilly spots and curving roads that ramp up the excitement a little as your travel through scenic towns and communities on your way.
Tamiami Trail | Tampa to Miami, FL
A ride along the US 41, Tamiami Trial is a true taste of Florida at its finest.  The two-lane trail offers up an awesome way to take in the flora, fauna and wildlife of the region, as you ride side by side with flamingos, alligators and a whole lot more.  Considered to be one of the top riding routes in the country, this should definitely be on your list when you visit the sunshine state.
North River Road | Alva to LaBelle, FL
County Route 78 is one of the most relaxing routes Florida has to offer.  Full of sweeping curves that glide past beautiful countryside, this route is perfect for a relaxing Sunday afternoon ride out. Be aware though, life on the open road can be one without comfort stops – so for ultimate enjoyment, be sure to take some food and drink with you for stopping off along the way.
Motorcycle Insurance from The Sena Group
If you are living for life on the open road, make sure that you and your beloved bike are properly insured here in Florida.  Speak to us today at 561-391-4661 to find out more.
For more information about how The Sena Group can help you with any
of your insurance needs, please contact us at 561-391-4661.
We can be found on Social Media at the following links.
The Sena Group
6501 Congress Ave., Ste. 100
Boca Raton, FL 33487