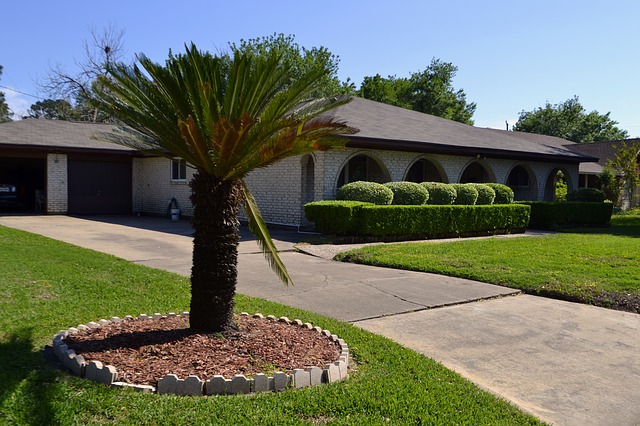 Home Improvements that Save on Insurance
Even though homeowner's insurance is necessary, almost everyone agrees that it can be expensive. What most people don't know is that there are a number of things that individuals can do that will earn them discounts of 5-10 percent on their insurance costs.
Security Systems – More than 2.5 million burglaries occur each year, over 65 percent are home invasions, and homes without a security system are 300 times more likely to be targeted. Today's security systems can do everything from warning against burst pipes and water heater leaks to fire detection.
Deadbolt Locks – Deadbolts aren't just for doors. They're available for other types of home openings and it's much more difficult to break into a home with a deadbolt.
Smoke Detectors – They're inexpensive, easy to install, and represent one of the most cost effective ways to keep people, pets, and homes safe.
Motion Sensor Lighting – Homes with motion sensor lights are less vulnerable to trespassers and intruders.
Emergency Generator – A generator keeps appliances such as refrigerators, freezers, furnaces and air conditioning operating, prevents food spoilage, keep pipes from freezing, and avert expensive repairs to furnishings and possessions.
Roofs – A roof that's over 10 years old is a risk, even if it has a 20-year warranty. Some types of roofing materials are sturdier than others, particularly in areas prone to tornados and hurricanes.
Windows and Shutters – Shatterproof windows and the shutters to protect them can reduce premiums in almost any state, but are particularly cost effective in states where hurricanes and tornados are a concern.
Plumbing and Electrical – If the plumbing and electrical systems were updated more than 20 years ago, now is the time to do it again. Safety regulations change, wiring deteriorates, and plumbing corrodes and cracks.
Wood Stoves – Even though they're typically installed a distance from homes, wood burning stoves still present a serious fire hazard and insurance rates are significantly higher if a homeowner has one.
Sprinkler Systems – While they're not cheap and usually installed during new home construction, houses can be retrofitted. They offer another level of safety that can save lives.
Garage Door – A garage can be a home's weakest point of access for burglars and can actually result in additional damage to homes during a storm.
For more information about how The Sena Group can help you with any
of your insurance needs, please contact us at 561-391-4661.
We can be found on Social Media at the following links.
The Sena Group
6501 Congress Ave., Ste. 100
Boca Raton, FL 33487