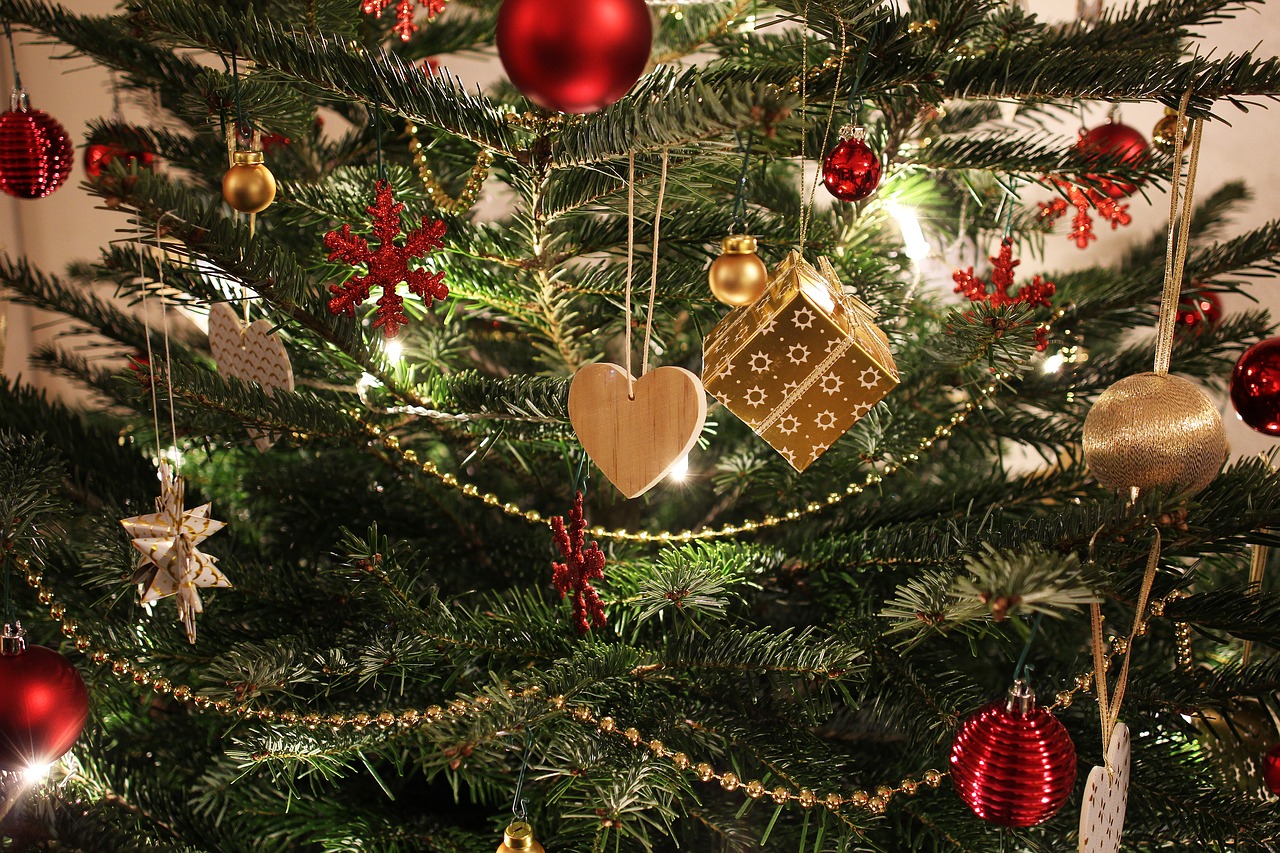 Holiday Safety Tips for Decorating
With over 85% of Americans decorating their homes for the holidays every year, there is also an increased risk of fires and electrical injuries at this time of year.
While we don't want to put a dampener on your holiday decorating enjoyment, we do want to remind you to be careful when decorating your home this Christmas.  Extension cords, unchecked electricals' and even the materials we use to decorate our home, can increase the risk of fire in your home.  But, by following our top holiday safety decorating tips, you can enjoy all the sparkle and cheer safely and without incident.
Check your lights
Many of us use the same lights year after year. Before you hang them, you should visually inspect them and discard any that have broken or cracked sockets, frayed wires or loose connections.
If you are buying new lights this year, be sure to only use lights that have been tested by nationally-recognized laboratories, as both indoor and outdoor lights should be subject to strict safety regulations before they can be sold to the public.
You should also be sure to read the manufacturer's instructions for each item to understand how to use it properly.
Check your tree
Over a quarter of all Americans choose to invest in a real tree for the holidays.  The look and smell of fresh pine is part and parcel of Christmas to many, but even a real tree can be a potential hazard in your home.
You should buy a tree that is as freshly cut as possible, and that doesn't shed needles when you pull at them or lift the tree off the ground.  When you get your tree home, you must keep it well watered.  Dried out trees and pine needles are potentially flammable, and warm air heating will dry your tree out faster than it would in a natural environment.  Water every night to keep it fresh and safe throughout the holiday period.
You should also exercise caution with artificial trees too.  Overloading them with too many lights can cause power surges, which could spark the lights and ignite the tree itself.  Look for fire safety labels and turn the lights off overnight or when the house is empty.
Check your power source
Extension cords are a necessity in most houses to ensure that your tree sparkles and your home has the perfect holiday feel throughout.  Before you hold the official "switch on" for your festive lighting, check that your power cords are in good condition, without frayed wires or loose connections, and that they are not overloaded.
Also, remember that indoor power cords should not be used for outdoor lighting.
Be careful where you place your tree
Where possible, keep your tree a safe distance away from direct heat sources.  Your indoor lights should not touch drapes, furniture or carpeting, and any lit candles should be kept a safe distance away from flammable items, too.
You should also keep your tree out of the way of foot traffic and ensure that extension cables are safely tucked away to eliminating any trips hazards in your home.
Use your common sense
It doesn't take a genius to work out that some ideas are bad ones, even at Christmas.  Having a house full of lit candles is a definite fire hazard if they are not carefully overseen at all times.  Old, worn out cables and lighting should not be used, and if you have small children even some decorations can be a choking hazard if you place them low enough for little hands to reach.
Don't overload your tree and look after it while it is there – that way you can ensure a safe Christmas for you and your family.
Homeowners Insurance from The Sena Group
Here at the Sena Group, we can find the right home insurance products for you. Call us today at 561-391-4661 to find out more.
For more information about how The Sena Group can help you with any
of your insurance needs, please contact us at 561-391-4661.
We can be found on Social Media at the following links.
The Sena Group
6501 Congress Ave., Ste. 100
Boca Raton, FL 33487